OUR MISSION

Senator J. William Fulbright believed that: "Educational exchange can turn nations into people, contributing as no other form of communication can to the humanizing of international relations." This maxim has been endorsed time and time again by leaders in the United States and the European Union, who agree that the people-to-people connections created by programs like the one that bears Senator Fulbright's name are critical to a strong transatlantic relationship. For the past three decades, the Fulbright Schuman Program has sought to strengthen this relationship by incentivizing and promoting transatlantic research. Through grants to over 400 European and American alumni, the program has funded innovative research in critical fields such as biotechnology, data privacy, and trade policy on both sides of the Atlantic.
Today, even as diplomats in the USA and the EU tout their importance, international exchange programs like the Fulbright Schuman Program are facing existential questions. First, how can we continue to connect people across the Atlantic in the midst of a pandemic and global travel restrictions? Second, how can we expand our reach and ensure that our exchange programs more accurately reflect the diversity of our respective populations? Third and finally, how can we build upon the international exchange experience and leverage our alumni networks?
On the eve of the thirtieth anniversary of the US-EU Fulbright Schuman Program, the Fulbright Commission in Brussels is organizing a series of initiatives to celebrate the transatlantic partnership and to increase public understanding of the values and challenges shared by Americans and Europeans. Join us!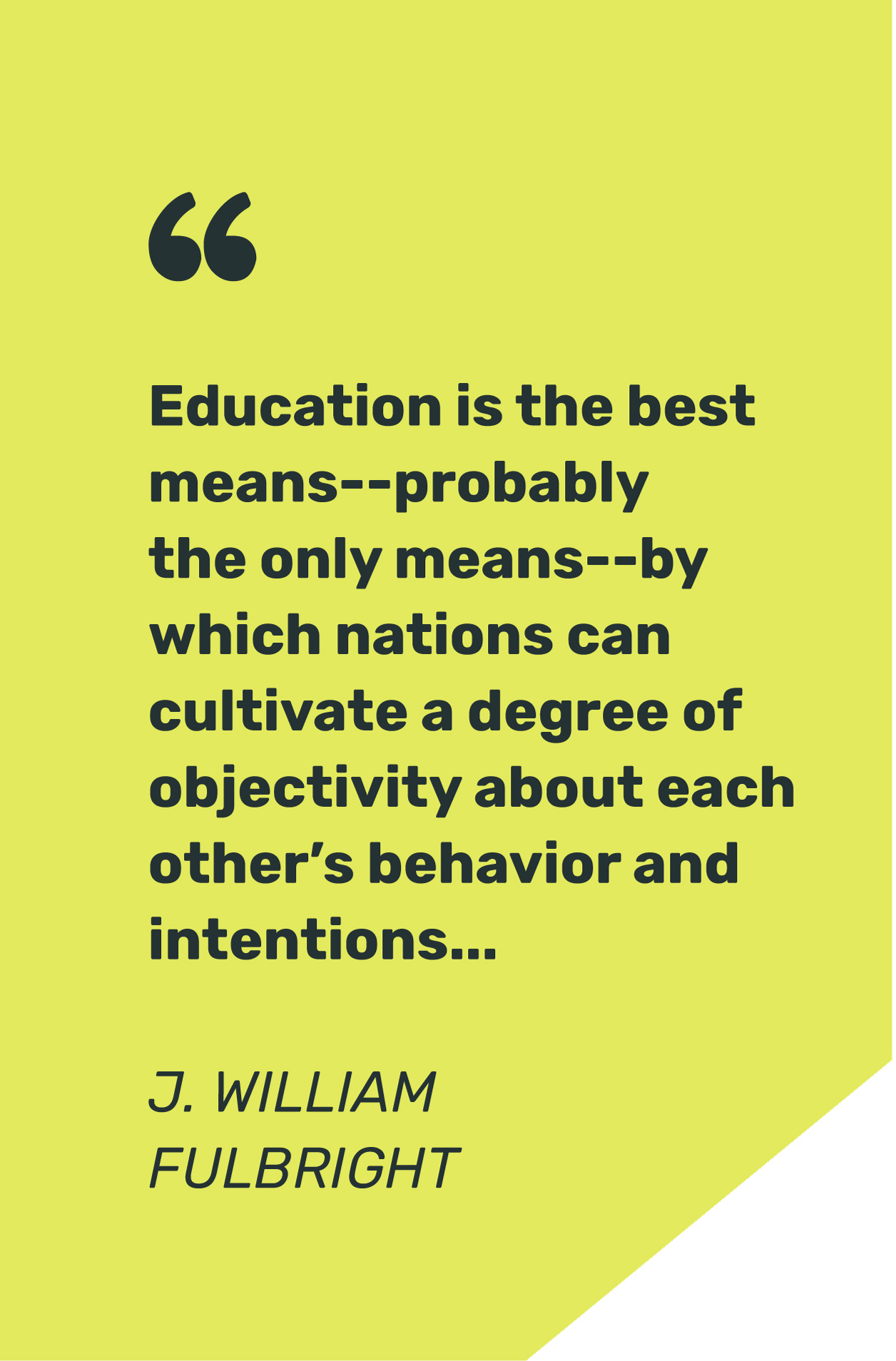 Thirty Years of US-EU Exchanges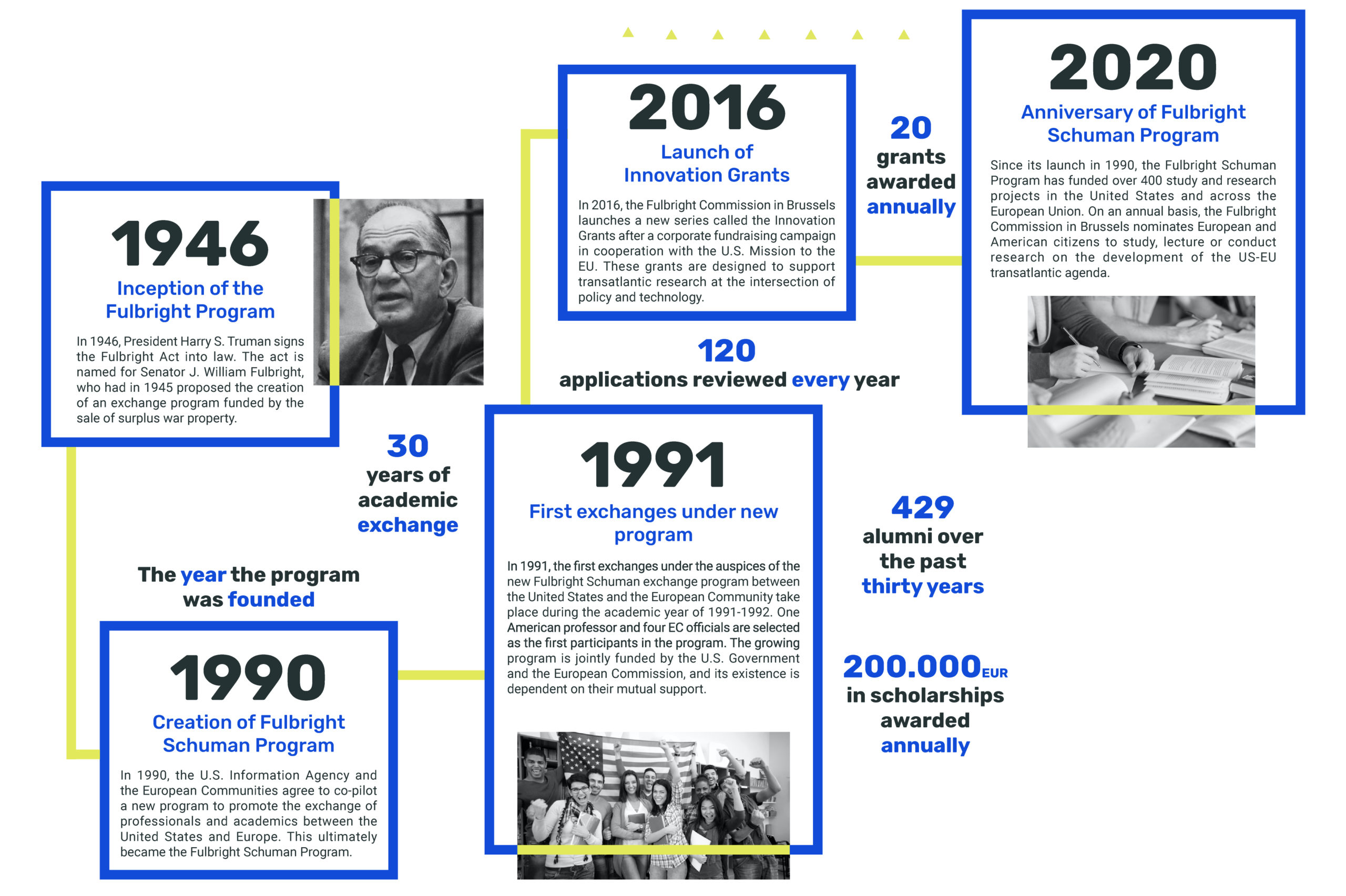 Webinar Series
For decades, researchers have participated in the Fulbright Schuman Program in order to add a transatlantic component to their research. The Fulbright Schuman 30th Anniversary Webinar Series will bring together two Fulbright Schuman alumni, one from each side of the Atlantic, and invite them to share their perspectives and scholarship on an issue of importance to the transatlantic relationship.
Thirty Years of
Transatlantic Exchanges
The Fulbright Commission in Brussels will compile a collection of short essays from American and European alumni who have participated in the Fulbright Schuman program over the past thirty years. More information, including a call for papers, will be posted on the Fulbright Schuman website on 22 October 2020.
A Transatlantic Conversation:
Racial Inequality in Higher Education
In December 2020, the Fulbright Commission in Brussels will organize a virtual conference on Racial Inequality in Higher Education with stakeholders in the European Union and the United States of America. More information can be found at (https://www.fulbrightschuman.eu/virtual-conference-racial-inequality)
Upcoming Events
[DECEMBER 3] Virtual Conference: Racial Inequality in Higher Education