In my line of research, I often ask respondents, "do you feel a sense of community" in their country of asylum. This question prompts various responses, where some have found their "tribe" and others feel like a lone wolf. Their answer often informs my follow-up question: "do you regret your initial decision to leave your home?" Often, those who feel a lack of community share some regret. Sometimes they express that, in hindsight, they wished they never left their homes, despite the precarious circumstances that drove them away. Reflecting on their responses, I have pondered the significance of community and its impact on one's experience in a new environment. As a Fulbright fellow, the community I have built has made all the difference during this past year abroad.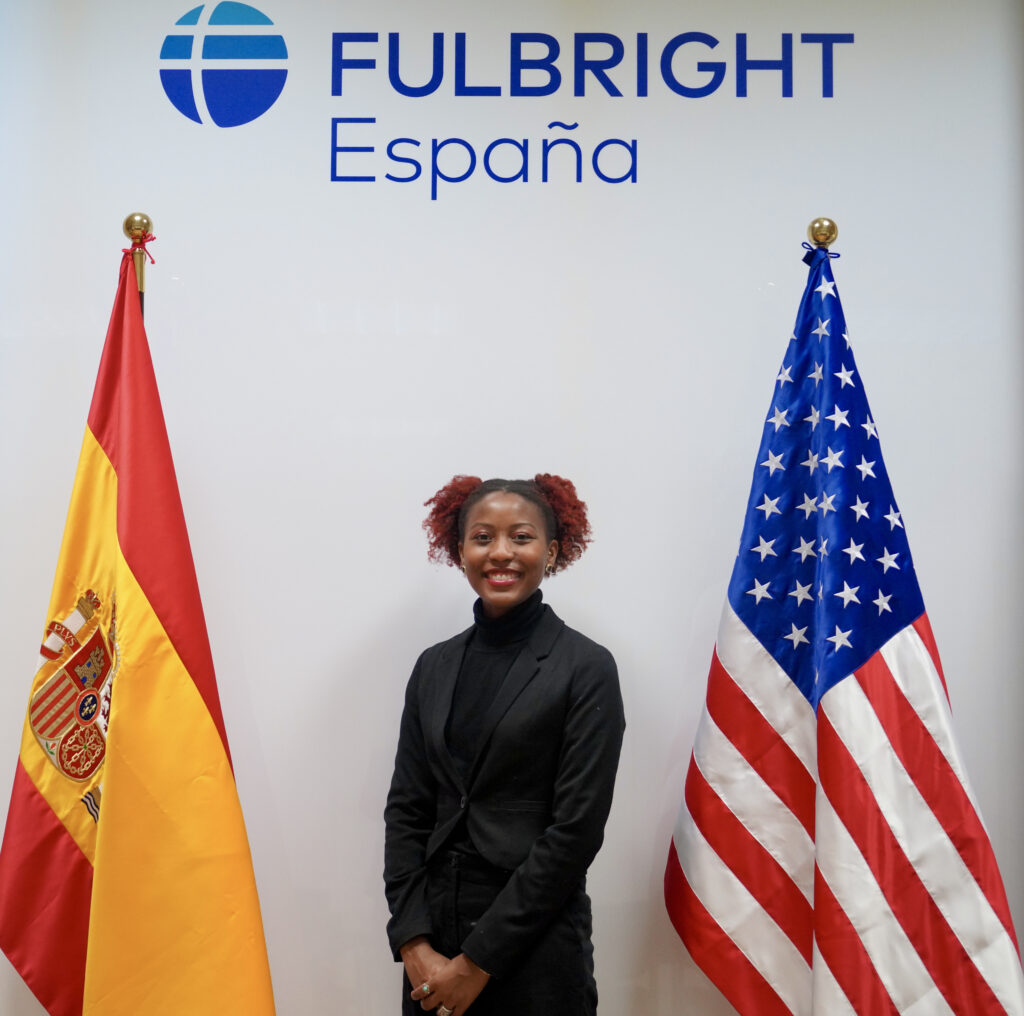 Unlike my respondents, leaving home was a choice I made, having been granted an opportunity of a lifetime to pursue my doctoral research on refugee integration in the field. Embarking on an entirely new chapter in my life, I felt a cross between anxiety and enthusiasm. Sitting at Boston Logan Airport, I tearfully contemplated my decision to leave the life I once knew: my comfort zone surrounded by friends and family and a city I grew to love in exchange for a life of adventure and uncertainty. My biggest fear was feeling isolated from the love and support I was leaving behind for nine months.
Little did I know, I was not alone.
From the moment I landed, I had the support of a colleague who spoke on my behalf to the listing agent of an apartment when I was scrambling to find a permanent living accommodation. This same colleague offered invaluable insight during my housing search, from vetting rental prices to suggesting ideal neighborhoods to offering his honest opinions on my options. In addition to helping me find a suitable space for my needs, he introduced me to the cohort of graduate students I would share an office space with during my fellowship. The Ph.D. cohort at Universidad de Carlos III of Madrid (UC3M) was welcoming, supportive, and easygoing. Never before have I felt a genuine community among fellow doctoral students that extended beyond the classroom. This cohort of postgraduate students included me in their group chats, invited me to social outings, and provided support, whether it was day-to-day issues or research dilemmas. For many of my colleagues, they too resonated with my circumstance of feeling alone and lost in a new environment as many of them left their homelands to pursue their education in Spain. I have found the life of a doctorate student can be quite isolating, especially with the COVID-19 pandemic. Finally having the opportunity to connect with and share a collaborative space with other graduate students was conducive to the progress of my work.   Having the support of colleagues made the transition into my new life much easier.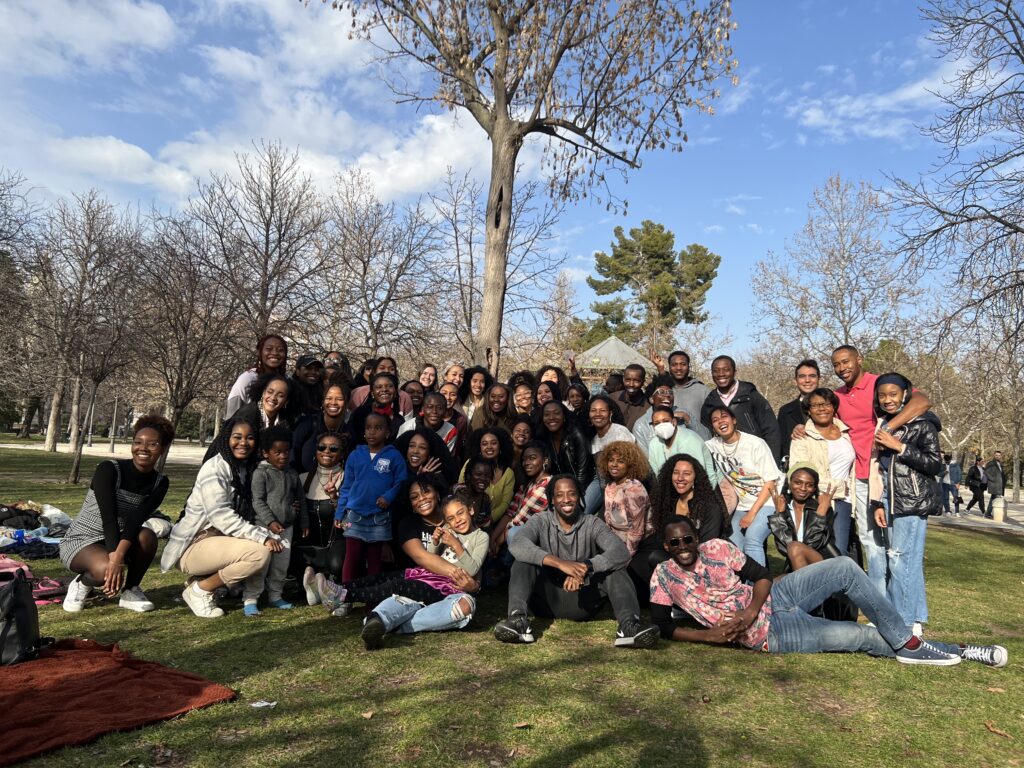 In addition to having a community at UC3M, I also felt a part of the Black ex-pat community in Madrid. Black spaces are far and few between in Boston, and I especially did not anticipate finding such a space abroad. To my utter surprise, I discovered Melanin Madrid. As I transitioned into my new life here, this POC community has served as an invaluable resource and outlet that has allowed me to foster an incredible support system. This online forum serves as a platform to find products and services that are not mainstream in Spanish society. From this forum, I located shops that stocked my favorite seasonings, like Goya's Adobo and Sazón packets, which were otherwise unavailable. I found beauty supply stores offering Black hair care products and discovered reliable hair stylists. This forum also provided us the space to air our grievances when we experienced hostility or discrimination. In addition to this active online network, Melanin Madrid has offered me the opportunity to gather with other wonderful Black ex-pats whom I would not have met otherwise. From these social gatherings, I have met people from across the globe. Most surprisingly, I have met many Black women from the United States. I am thankful for these experiences as I have forged bonds with other Black women, who I intend to stay connected with beyond my time here in Spain.
Melanin Madrid, both virtually and in person, has provided a safe space for myself and others to connect as we navigate a foreign country that is predominately white. We are free from judgment and marginalization and can be our authentic selves. A highlight of my Fulbright year was attending a Black History Month meet-up event in Retiro Park. I never had the opportunity to participate in a self-organized Black History Month event back home, as I often attended academic versions of these events. This experience was invigorating to celebrate my Black identity and Black pride among other Black ex-pats here in Spain. From line dancing the electric boogie to the Black staple "Before I Let Go," I was enraptured with sentiments of Black joy and camaraderie. To share a space with my fellow Black brothers and sisters miles away from home as we celebrated our Blackness in a world that has not always treated Black people kind was truly momentous.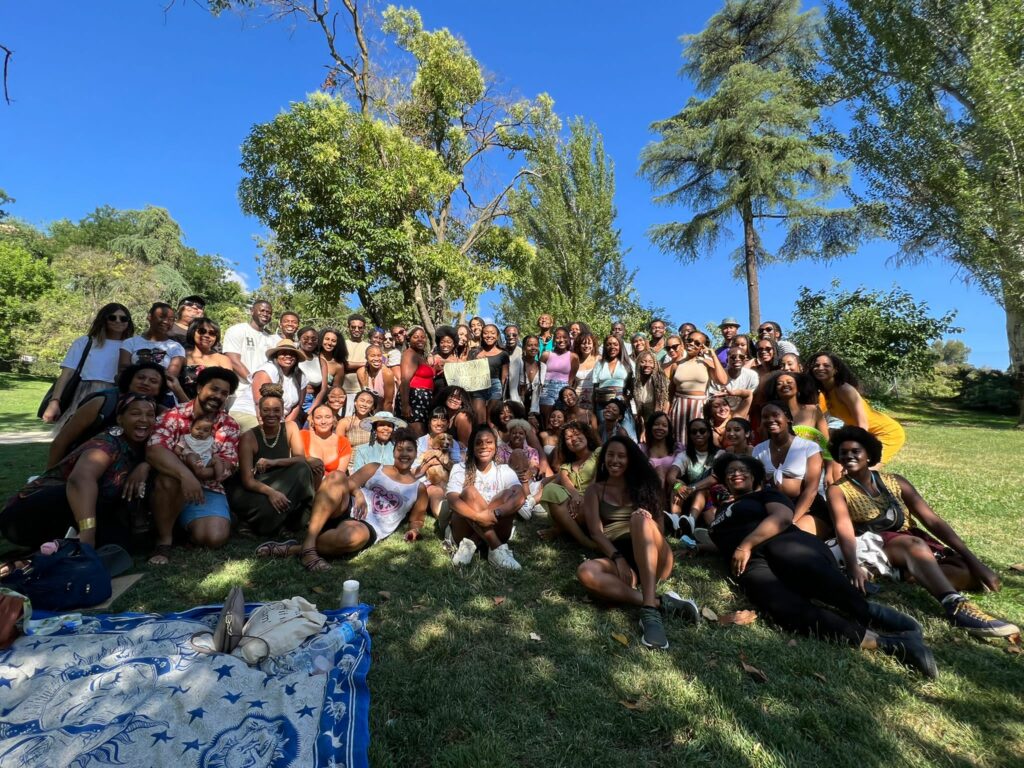 Reflecting on my time here, I realized that the community I have built is an integral part of my Fulbright year. While this may sound cliche, I never truly witnessed the value in a community until now. The sincere relationships I forged with compassionate, supportive, and kind-hearted people have redefined my expectations of what community means; a community bands together during a time of need, offers resources that help you thrive, and provides you a space to be your best and most authentic self. So many people in my community have shown up for me, which has made this fellowship year a success.
As the recipient of a Fulbright grant to the European Union (Schuman), Olivia Britton will spend the 2021-2022 academic year conducting research on refugee resettlement in Italy and Spain. Through photovoice, her research investigates the implications of the Dublin III Regulation for refugee management. She considers how government integration policies have shaped the refugee experience and migration decision-making. Olivia is a political science Ph.D. candidate and a National Science Foundation Graduate Research Fellow at Boston University.

Articles are written by Fulbright grantees and do not reflect the opinions of the Fulbright Commission, the grantees' host institutions, or the U.S. Department of State.