Fulbright Schuman candidates are welcome to affiliate with any accredited university or non-profit research institution. Grantees looking for a host institution might want to consider the following institutions in the United States and Europe, who have expressed an interest in hosting Fulbrighters!
Are you a U.S. or European university interested in hosting a Fulbright Schuman Scholar or Visiting Student Researcher? Send us an email at info@fulbright.be to add the information of your institution to the list.

Georgetown University
The BMW Center for German and European Studies (CGES) serves as a hub for interdisciplinary research and teaching on modern Europe, with an emphasis on cultural studies, economics, history, and political science. CGES takes pride in carrying out its central mission: to educate the next generation of transatlantic leaders.
Website
Contact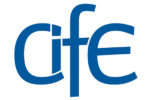 Centre International de Formation Européenne
CIFE is a private institution of higher education and research, founded in 1954 with its head office in Nice and branch offices in Berlin, Brussels and Istanbul. It receives special funding in the framework of the Jean Monnet Programme of the European Union.
Website
Contact

Freie Universität Berlin
Freie Universität Berlin is a leading research institution. It is one of the German universities successful in all three funding lines in the federal and state Excellence Initiative, thereby receiving additional funding for its institutional future development strategy.
Website
Contact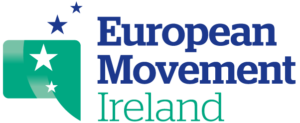 EMI (European Movement Ireland)
Founded in 1954, European Movement (EM) Ireland is the longest established Irish NGO working on European affairs. An independent, not-for-profit, membership organisation, EM Ireland works to develop the connection between Ireland and the European Union. We facilitate links between all sectors of Irish society and the EU, through advocacy campaigns, education programmes, training courses, information briefings and networking events. A dynamic and vibrant Dublin-based NGO, EM Ireland would be an excellent host for a Fulbrighter looking for practical, hands-on experience in policy and research in European affairs. While based at EM Ireland, the researcher can avail of opportunities to attend events run by EM Ireland and other similar political and international affairs organisations in Ireland– including research seminars and public events (https://www.europeanmovement.ie/past-events/) and to engage with EM Ireland's stakeholders across Europe, Irish government representatives and the EU institutions' representation in Ireland.
Website
Contact

TEPSA
The Trans European Policy Studies Association (TEPSA) is the first transeuropean research network in the field of European affairs. It consists of leading research institutes in the field of European affairs throughout Europe, with an office in Brussels. TEPSA is an international non-profit association under Belgian law (AISBL) and was established in 1974. Ever since then it has steadily increased its membership in response to the enlargement rounds of the European Union. Today TEPSA consists of 46 Member Institutes and Associate Members located in 37 European countries. TEPSA's flagship event, the TEPSA Pre-Presidency Conference, is a bi-annual forum in which TEPSA member institutes discuss the priorities of the incoming Council Presidency and other topics relevant to the current and future EU agenda with representatives from national and European political institutions, civil society, the media and academia. TEPSA provides its input by formulating and presenting recommendations to the incoming Presidency and to the EU more broadly.
Website
Contact