The year 2020 was marked worldwide by public outcry in response to the deaths of Ahmaud Arbery, Breonna Taylor, and George Floyd, among countless others. On both sides of the Atlantic, millions turned out in massive demonstrations against white supremacy, police brutality, and racial injustice. In the months since, the Black Lives Matter movement has sparked a global examination of conscience at an individual and institutional level … but to what extent do anti-racist trainings and diversity statements reflect a road map for real change?
The conversation of racial inequality is particularly profound at the level of institutions of higher education. Long known as vehicles of knowledge, innovation, and social change, Higher Education Institutions (HEIs) are not exempt from criticism when it comes to diversity, inclusion, and equity. Colleges and universities in the USA and the European Union both face challenges in expanding access to higher education to underrepresented groups. While many European higher education institutions have added socioeconomic and gender diversity strategies to their diversity agendas, racial inequality often remains unaddressed and unaccounted for. On the other side of the Atlantic, U.S. HEIs have maintained a strong data collection culture and long included racial diversity in their DEI strategy, but still struggle to provide truly equitable experiences to students. On both sides of the Atlantic, robust study abroad and international exchange programs like the Fulbright Program and Erasmus+ provide life-changing opportunities to a diverse range of students at the undergraduate and graduate level, but still fail to reach their full potential as a tool for equity.
Conference Overview
In an effort to respond to this crucial moment in history, largely marked by a worldwide grappling with racial inequality, The Fulbright Commission in Brussels organized a first-of-its-kind virtual conference, Racial Inequality in Higher Education: A Transatlantic Conversation. Staying true to its mission, the Commission gathered 17 scholars and experts in the fields of race, education, research, policy, and transformational change from both sides of the Atlantic to engage in dialogue regarding the current state of affairs of racial inequality in higher education institutions. The conference took place on December 3rd, 2020 with two keynote speakers and three-panel sessions attended by over 180 people from around the world. With presentations, moderated discussions, and Q&As with the audience, the event was engaging and thought-provoking for all.
A session on data collection and representation discussed how data can reveal equity gaps in higher education institutions and the crucial connection between representation and role models, mentors, and teaching excellence across all levels of higher education institutions. While the US has a strong racial and ethnic data collection process, European countries are strongly lacking in these efforts. What both sides of the Atlantic can tell us is that disparities exist, both in the process of getting this information and in what the information reveals about the experience of racialized groups in higher education. In a session titled Racial Inequality in Higher Education: Challenges & Opportunities for Access, Inclusion, & Equity, panelists presented on institutional racism in higher education in both Portugal and Belgium, the racist history of education access in the United States, and suggested tools and frameworks for creating meaningful change in higher education institutions. The biggest takeaway was that achieving racial equity in higher education institutions in both Europe and the US is not about barriers from slow processes but rather about a willingness to change. Lastly, participants heard from a panel about diversity, accession, and inclusion in study abroad. In the United States, racialized students face both individual and structural barriers to study abroad, as they navigate a system that wasn't originally built for them. In Europe, student mobility is highly valued and institutions are working to create even more inclusive processes for the many groups who currently lack access. Experts representing Diversity Abroad, Erasmus+, Fulbright, and the Black European Summer School discussed what initiatives are currently in place, and how we must challenge and redefine the traditional concept of 'academic excellence.'
The conference was bookended by keynote speakers from the European Union and the United Nations: the Honorable Samira Rafaela and Dominique Day, the Chair of the UN Working Group of Experts on People of African Descent. Both speakers shared their personal experiences with racism in education, initiatives currently in place to address racial inequality in higher education at the international level, and what is needed going forward: an inclusive attitude and a commitment to mainstreaming equity initiatives across all levels that interact with higher education institutions and their faculty and students.
This conference was not meant to be an isolated event, but rather a starting point for deeper conversations and exchange regarding racial equity, diversity, and inclusion in education. As such, the conference closed with an impactful message about the pathways to creating effective change moving forward, together.
What can we learn from
one another? How can we move forward?
A Transatlantic Conversation
Sponsored by the U.S. Mission to the European Union, the Fulbright Commission in Brussels is hosting a virtual conference via Zoom. This one-day conference will embrace the Fulbright Program's mission in fostering mutual understanding through an international dialogue between experts from the United States and the European Union to compare, contrast and inform race equity policies and policies in Higher Education Institutions. The conference will include an opening keynote by MEP Samira Rafaela, a series of interactive panel discussions, Q&A sessions, and a closing keynote by Dominique Day. Registration is required but attendance is free of charge!

What will this virtual conference
look like?
Schedule
This one-day conference will take place on Thursday, December 3, 2020 from 2:05 PM until 8:00 PM (CET, Brussels time).
Demographics and
Representation in Higher Education
This panel will discuss the fundamental role of data-informed policies to address and reduce the under-representation of racialized students and staff in Higher Education Institutions.
Racial Inequality
in Higher Education: Challenges and Opportunities for access, inclusion and equity
This panel will discuss how Higher Education Institutions are tackling their legacy of institutionalized racism and exclusion through the lenses of participation, access and equity.
Study Abroad:
A tool for equity in Higher Education?
This panel will discuss the lack of representation and participation of racialized communities in study abroad programs and its potential to be a tool of equity.
Welcome by staff of the Fulbright Commission and the U.S. Mission to the EU.
Presentation by Samira Rafaela, D66 Member of the European Parliament
Presentation by Dominique Day, Chair of UN Working Group of Experts on People of African Descent
Closing by staff of the Fulbright Commission and the U.S. Mission to the EU.
Speakers
KEYNOTES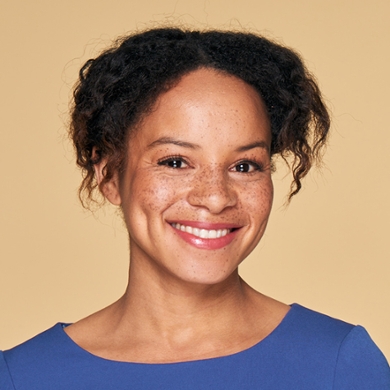 D66 Member of the European Parliament
Samira Rafaela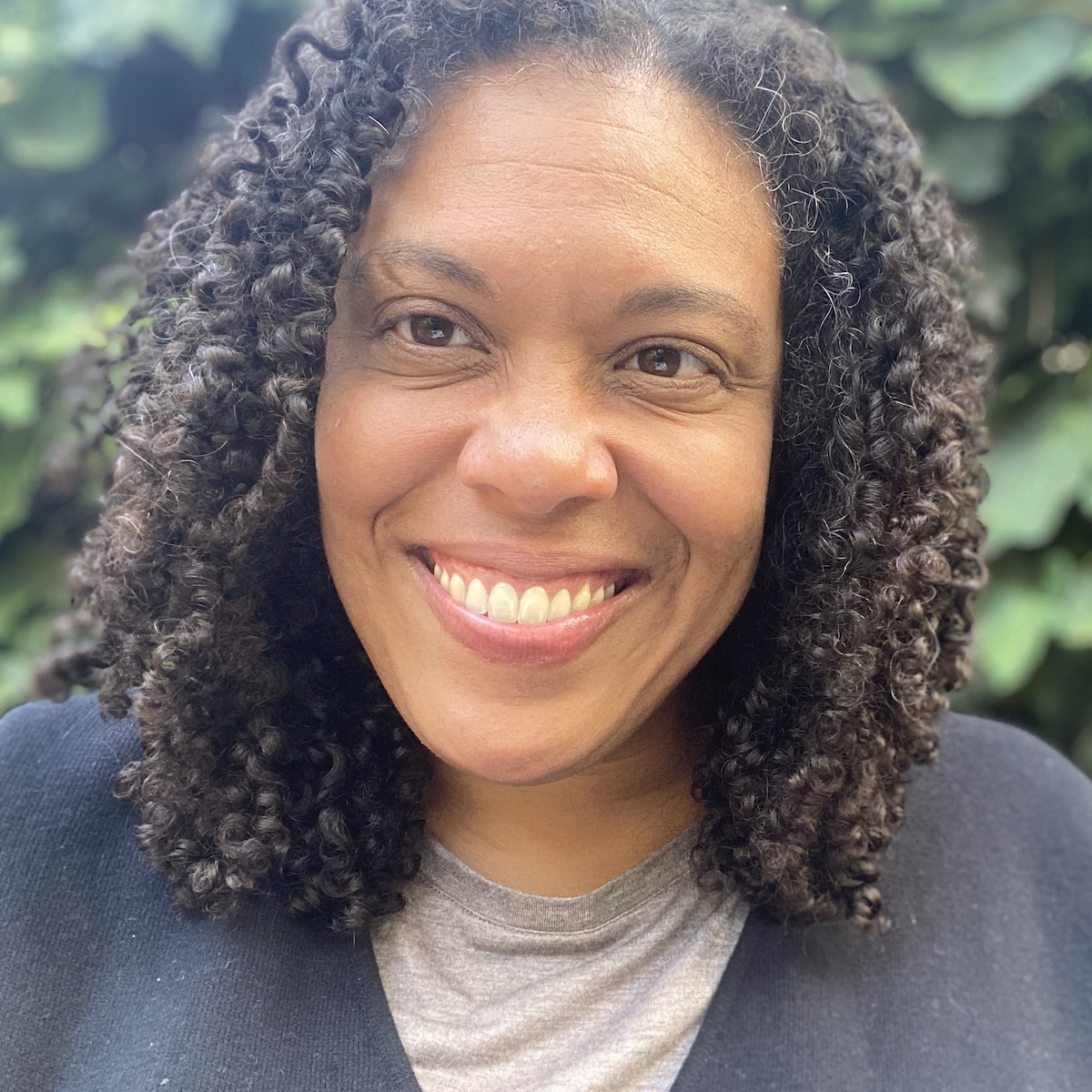 Chair of the UN Working Group of Experts on People of African Descent
Dominique Day
Read full bio's
Honorable Samira Rafaela
Samira Rafaela is a Dutch Member of the European Parliament for the social-liberal political party D66. As such she is part of the Renew Europe Group. She was elected to the European Parliament in May 2019. In the European Parliament, Ms. Rafaela is co-president of the European Anti-Racism and Diversity Intergroup (ARDI). She is a member of the Committee on International Trade and the committee on Women's rights and Gender Equality. She is also a substitute member in the Committee on Employment and Social Affairs. In the EUROLAT delegation, Ms. Rafaela serves as 1st Vice President of the Committee on Economic, Financial and Commercial Affairs. Prior to her election to the European Parliament, she advised the Dutch police force on inclusion and diversity.
Ms. Dominique Day
Dominique Day is the Chair of the UN Working Group of Experts on People of African Descent, a fact-finding body mandated by the UN Human Rights Council to investigate and report on the situation of people of African descent globally. She is a human rights attorney who also leads DAYLIGHT | Rule of Law • Access to Justice • Advocacy, an access to justice platform for intersectional racial justice and an accelerator for anti- racist practices in operations. Internationally, her policy and capacity-building work focuses heavily on racial justice. She has extensive criminal and civil litigation experience on behalf of individuals and communities within the Black diaspora, including in post-conflict and transitional States. She holds a bachelor's degree from Harvard University and a juris doctor from Stanford Law School.
SESSION 1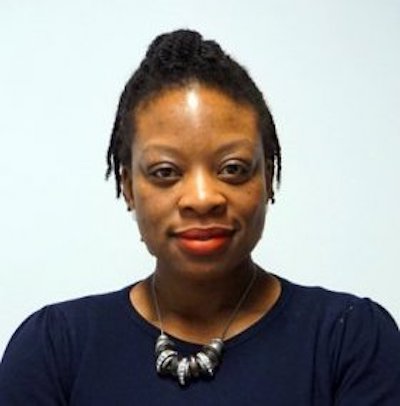 Senior Research Officer at ENAR
Ojeaku Nwabuzo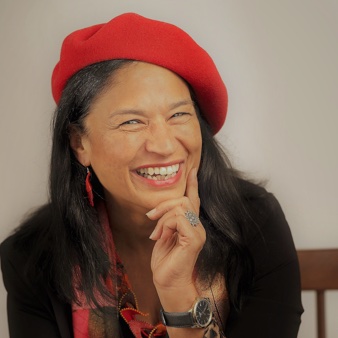 Emeritus Professor Equalities Studies, UCL Institute of Education, University of London
Heidi Safia Mirza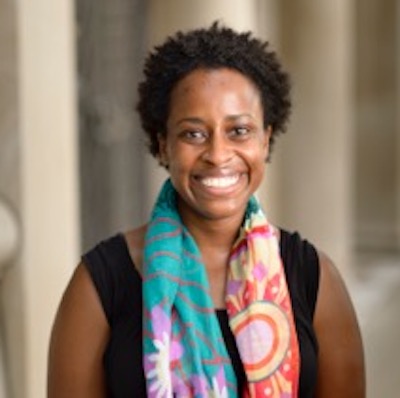 Associate Professor of Sociology at the University of California, Santa Barbara
Jean Beaman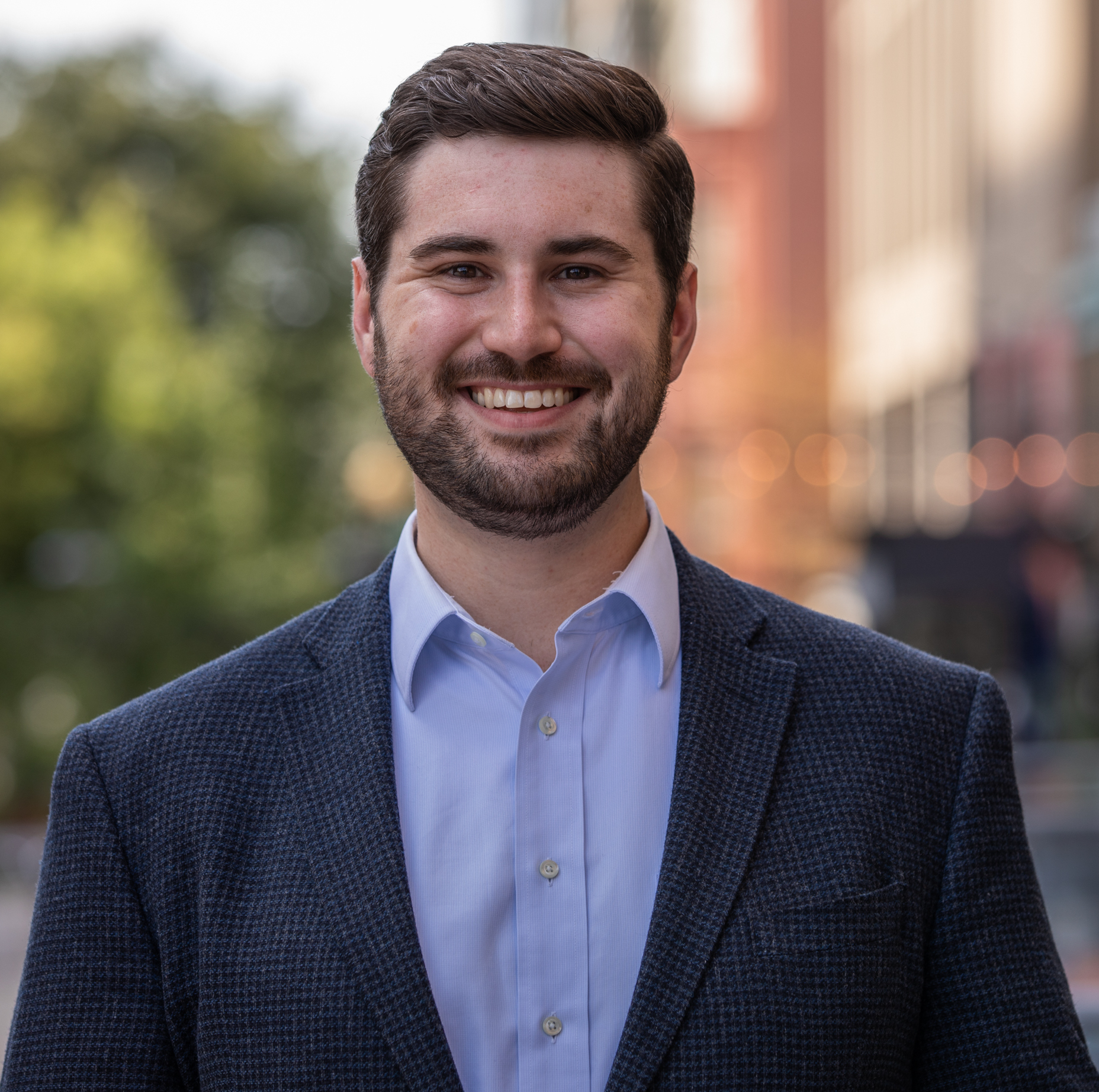 Director of Research at the American Council on Education
Jonathan M. Turk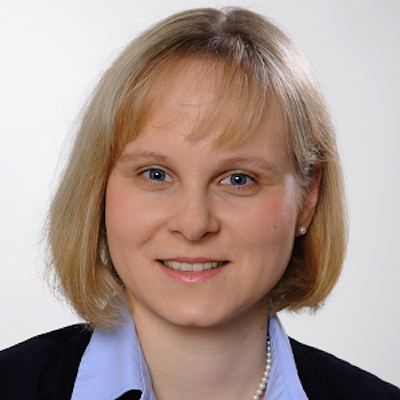 Policy Coordinator at the European University Association
Anna-Lena Claeys-Kulik
Read full bio's
Moderator
Ms. Ojeaku Nwabuzo
Ojeaku Nwabuzo, Senior Research Officer is responsible for coordinating ENAR's research and policy analysis, including yearly Shadow Reports on racism in Europe. In recent years she has focused on policing and the criminal justice system. She is also a PhD candidate at VUB, her doctoral research focuses on anti-racism advocacy and anti-discrimination policies in Europe. She previously worked at Runnymede, a race equality think tank in the UK, as a research and policy analyst where she led on various projects. During her time at Runnymede Ojeaku also supported a Deaths in Custody and mental health research project and developed various resources that captured individual and community histories on migration and belonging.
Panelists
Prof. Heidi Safia Mirza
Heidi Safia Mirza is an international Equality and Diversity consultant with 40 years of experience delivering race and gender equality. She is known for her pioneering intersectional research championing human rights and social justice through educational reform for Black, Asian and Muslim women and young people. Heidi now holds the honorary position of Emeritus Professor in Equalities Studies, UCL Institute of Education and Visiting Professor of Race, Faith and Culture at Goldsmith's College and the LSE, University of London. A daughter of the Windrush generation from the Caribbean, Heidi's life-size portrait as pictured here featured in the Phenomenal Women exhibition celebrating Britain's 35 Black women Professors. Heidi advises English Heritage and established the Runnymede Collection at the BCA (Black Cultural Archives), an important race-relations archive documenting the hidden civil rights struggle for multicultural Britain. In recognition of this achievement Heidi was invited to deliver the 50th Anniversary Martin Luther King Lecture at St Paul's Cathedral with Baroness Doreen Lawrence. Heidi is author of several best-selling books including, Black British Feminism and Young Female and Black, which was voted in the top 40 most influential educational studies in Britain. Her pathbreaking books on antiracist practice include Tackling the Roots of Racism: Lessons for Success and Respecting Difference: Race Faith and Culture for Teacher Educators. She is a leading voice in the global debate on decolonisation and co-edited the flagship book, 'Dismantling Race in Higher Education: Racism, whiteness and decolonising the academy'.
Dr. Jean Beaman
Jean Beaman is Associate Professor of Sociology, with affiliations with Political Science, Feminist Studies, Global Studies, and the Center for Black Studies Research, at the University of California, Santa Barbara. Previously, she was faculty at Purdue University and held visiting fellowships at Duke University and the European University Institute (Florence, Italy). Her research is ethnographic in nature and focuses on race/ethnicity, racism, international migration, and state-sponsored violence in both France and the United States. She is author of Citizen Outsider: Children of North African Immigrants in France (University of California Press, 2017), as well as numerous articles and book chapters. Her current book project is on suspect citizenship and belonging, anti-racist mobilization, and activism against police violence in France. She received her Ph.D. in Sociology from Northwestern University. She is also an Editor of H-Net Black Europe, an Associate Editor of the journal, Identities: Global Studies in Culture and Power, and Corresponding Editor for the journal Metropolitics/Metropolitiques.
Dr. Jonathan M. Turk
Jonathan M. Turk is the director of research at the American Council on Education (ACE). In this role, he is a primary contributor to and manager of ACE's research portfolio and team within the Learning and Engagement Division. He conducts original research on a number of topics, including student success and completion, organizational change, and higher education policy. Much of his work is focused on the unique contexts and contributions of our nation's community colleges.
During his time at ACE, Turk has authored or co-authored multiple research papers examining credential completion, transfer, and early labor market outcomes for community college students, enrollment and completion trends at minority serving institutions, data-informed leadership within higher education, and the 2017 edition of ACE's American College President Study. He also serves as the co-principal investigator and methodologist for a three-year research project examining race and ethnicity in higher education funded by The Andrew W. Mellon Foundation. Turk also oversees ACE's Pulse Point surveys, which gather important insights from college and university presidents across the country.
Turk regularly contributes scholarly works to higher education's top academic journals. His most recent publications have been featured in The Journal of Higher Education, Research in Higher Education, and New Directions for Institutional Research. He is an active member of many professional associations, including the Association for the Study of Higher Education, the Council for the Study of Community Colleges, the American Educational Research Association, and the Association for Institutional Research, and regularly presents research and scholarly papers at their annual conferences. Turk also holds an adjunct faculty appointment within the College of Humanities and Social Sciences at George Mason University and a courtesy faculty appointment within the College of Education at Oregon State University.
Turk earned a PhD in higher education from the Institute of Higher Education at the University of Georgia, as well as an MS in educational research and a BA in political science and sociology, both from Iowa State University.
Ms. Anna-Lena Claeys-Kulik
Anna-Lena Claeys-Kulik is Policy Coordinator at the European University Association in Brussels since 2017. As part of the EUA Policy Coordination Team she is responsible for monitoring overall European level policy developments with relevance for universities as well as developing and managing cross-cutting issues with policy relevance. As such she coordinated the INVITED project investigating and promoting strategies for diversity, equity and inclusion at European higher education institutions which EUA conducted together with the European University Continuing Education Network (eucen) and the European Students' Union (ESU) from 2018 to 2020. As member of the Advisory Group 1 on the social dimension of higher education of the Bologna Process Follow-up Group she contributed over the past two years to the development of Principles and Guidelines for Strengthening the Social Dimension of Higher Education in the European Higher Education Area (EHEA) which are supposed to be endorsed by Ministers in charge of Higher Education at the Bologna Ministerial Conference in November 2020 in Rome. Between 2011 and 2016 Anna-Lena worked on project management and policy development in the area of university funding and governance at EUA. Prior to joining EUA, Anna-Lena gained experience at the European Commission's Directorate General for Education & Culture in the Unit for Higher Education and the Erasmus Programme. Anna-Lena holds a Master's degree in European Political and Administrative Studies from the College of Europe in Bruges, Belgium as well as a Magister degree in Communication Science, Political Science and Philosophy from the University of Münster, Germany. During her studies she also spent one year at the Institute of Political Sciences of Bordeaux/France.
SESSION 2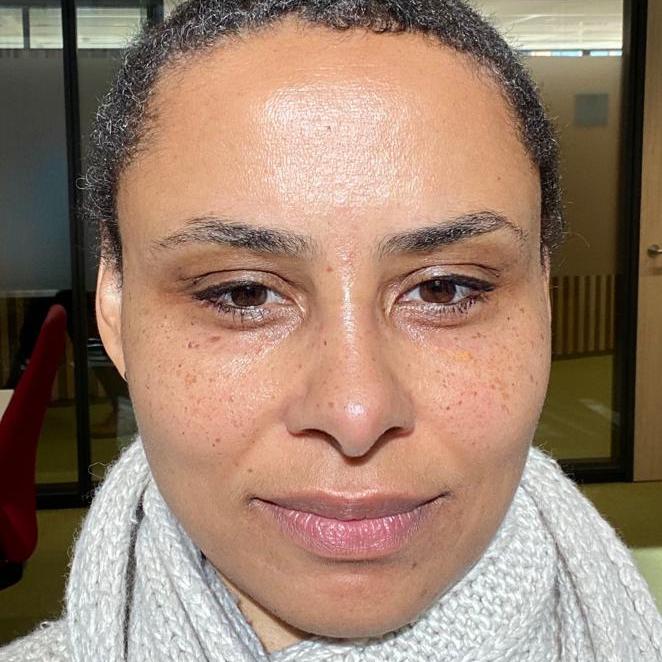 Research Affiliate at Universite Libre de Bruxelles (ULB) and Protection Officer with the Belgian Ministry of Interior
Nicole Gregoire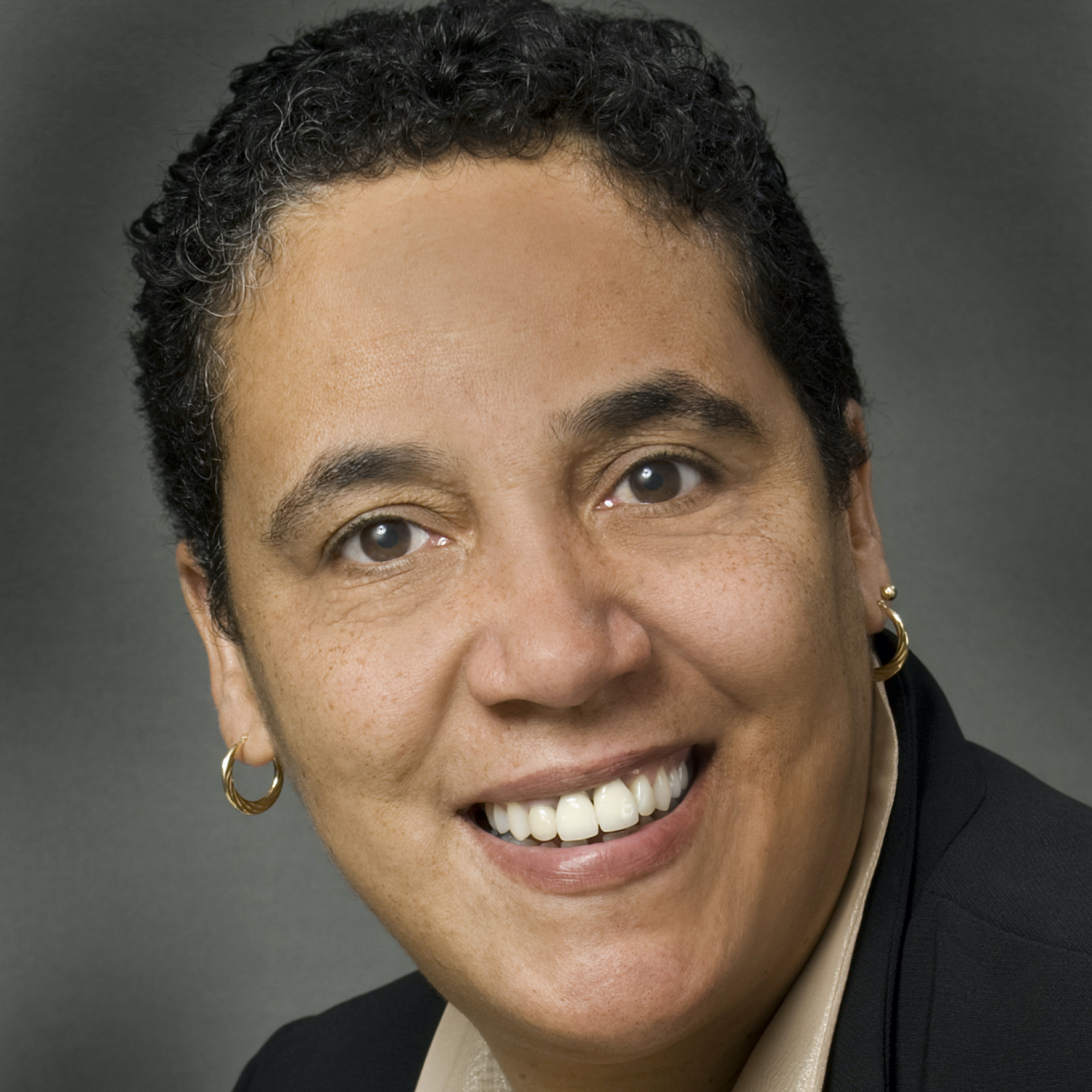 Associate Dean for Faculty and Student Affairs and Chief Diversity Officer at the University of Buffalo
Raechele L. Pope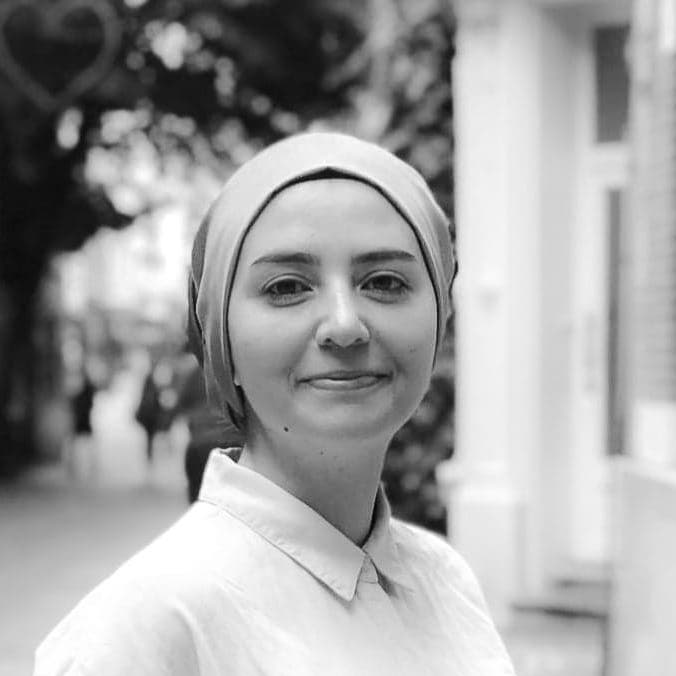 Researcher at the University of Antwerp
Fatma Zehra Colak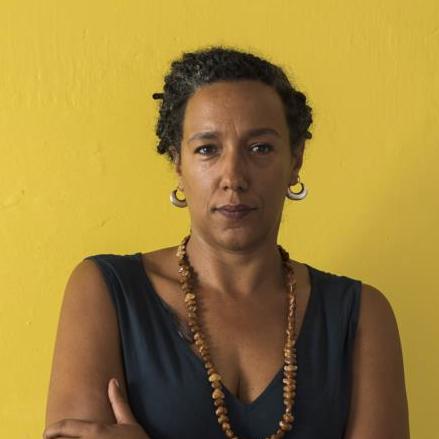 Researcher at the Center for Research and Studies in Sociology (CIES-IUL)
Cristina Roldao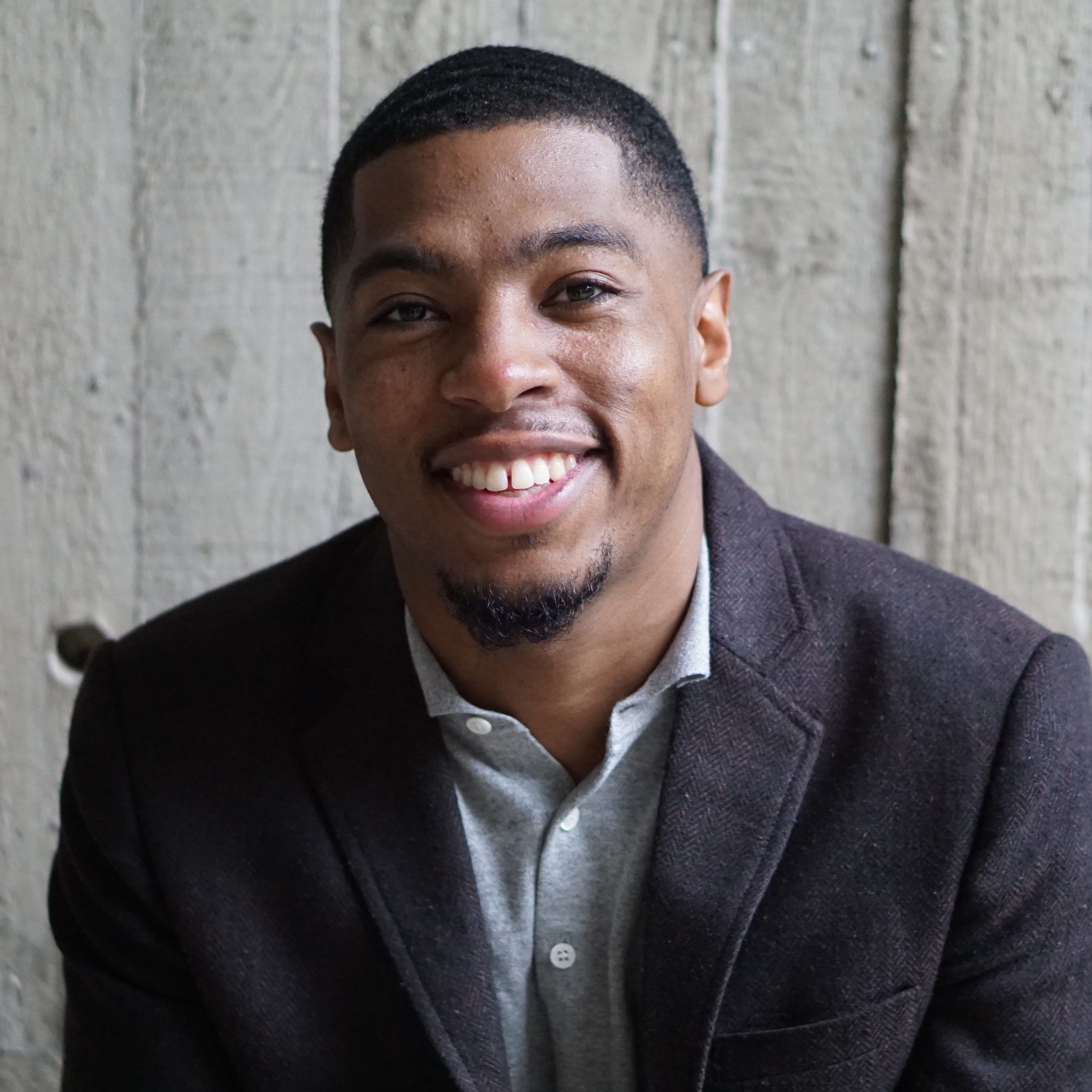 Assistant Professor of Education and an Affiliate Faculty at Harvard University
Jarvis R. Givens
Read full bio's
Moderator
Dr. Nicole Grégoire
Nicole Grégoire is a Research Affiliate at the Laboratoire d'Anthropologie des Mondes Contemporains at Université Libre de Bruxelles (ULB) and a Protection Officer with the Belgian Ministry of Interior. She holds a PhD in Social and Political Sciences that she obtained from ULB in 2013. In 2014-2015, she was a Fulbright Postdoctoral Researcher at Florida International University in Miami, FL, USA. She was also a Visiting Researcher at Howard University, Washington D.C., USA, in 2017. Her research focuses on African diasporas' associational life and forms of collective action in Europe and in the US.
Panelists
Dr. Raechele L. Pope
Raechele L. Pope's scholarship interests and publications generally focuses on a social and organizational analysis of equity, access, inclusion, and engagement. She examines the components of a multicultural environment and the necessary, concrete strategies, competencies, and practices to create and maintain such campus environments. Specifically, she has developed a program of research that focuses on understanding and re-examining the core assumptions, theories, and organizational structures and practices of higher education. Her scholarship has challenged (a) the assumptions of how the field defines professional competence and efficacious practice, (b) the relevance of student development theories for students of color, and (c) the nature of traditional planned change strategies used in student affairs. Dr. Pope is the lead author for both Multicultural Competence in Student Affairs: Advancing Social Justice and Inclusion (2019) and Creating Multicultural Change on Campus (2014). In addition, she is a co-editor of Why Aren't We There Yet? Taking Personal Responsibility for Creating an Inclusive Campus. Her work has also been published in such journals as the Journal of College Student Development, Journal of College Student Retention: Research and Practice, NASPA Journal, Journal of Counseling and Development, and the Journal of American College Health. She is the 2017 recipient of the Contribution to Knowledge Award, the 2015 Senior Scholar Award, 2009 Robert H. Shaffer Award for Academic Excellence as a Graduate Faculty Member, 2004 recipient of the Outstanding Contribution to Multicultural Education Award and the 1999 recipient of the Emerging Scholar Award, all from premier higher education associations. Dr. Pope has a strong history of professional service and consultation within higher education.
Dr. Pope is an Associate Dean for Faculty and Student Affairs and the Chief Diversity Officer for the Graduate School of Education at the University at Buffalo. She is also an Associate Professor of Higher Education and Student Affairs. She earned her doctorate in Organization Development from the University of Massachusetts – Amherst and a master's degree from Indiana University of Pennsylvania. ir learning process.
Dr. Fatma Zehra Colak
Dr. F. Zehra Çolak earned her Ph.D. in Education Sciences at KU Leuven, writing her dissertation on acculturation, intergroup relations, and discrimination among Turkish and Belgian descent university students. Using critical theories of race, she investigates how structural inequality and institutional exclusion affect experiences of racialized students in Belgian higher education. She taught courses on migration and identity and contributed to various research projects ranging from teachers' culturally responsive practices in predominantly minority schools to coping strategies of highly educated refugee women in response to structural and everyday discrimination in Belgium. Dr. Çolak has extensive experience working for NGOs in Turkey and Belgium, focusing mainly on issues around the education of refugee children and advancing social equality and equal access to resources among marginalized communities. She has presented her research during international conferences and her research was published in peer-reviewed academic journals, such as Race Ethnicity and Education, International Journal of Intercultural Relations, and New Diversities. She is currently a member of CeMIS (Centre for Migration and Intercultural Studies) at the University of Antwerp and working on a book proposal studying the impact of power inequities and structures on coping responses of racial and ethnic minority students in higher education.
Dr. Cristina Roldao
Cristina Roldão holds a PhD in sociology, is a researcher at the Center for Research and Studies in Sociology (CIES-IUL) and a visiting assistant professor at the Polytechnic Institute of Setúbal. The social inequalities and institutional racism experienced by afro-descendants in Portuguese society and at school are her main field of research. She was a member of the organizing team of Afroeuropeans: Black In / Visibilities Contested – 7th Network Conference (2019, Lisbon) and is part of the Tecendo Redes Anti-Racistas: Áfricas, Brasis, Portugal (Weaving antiracist networks: Africas, Brazils, Portugal). She actively participates in the public debate on racism in Portuguese schools and society, the need for ethno-racial data collection in Censuses, but also about the historical black presence and mobilization in Portugal.
Dr. Jarvis R. Givens
Jarvis R. Givens is an assistant professor of education and an affiliate faculty in the department of African & African American Studies at Harvard University, having earned his Ph.D. in African American Studies from the University of California, Berkeley. Professor Givens' research falls at the intersection of 19th and 20th century African American history, the history of education, and critical theories of race, power, and education. His book with Harvard University Press, Fugitive Pedagogy: Carter G. Woodson and the Art of Black Teaching, will be published in spring 2021, and he was the co-editor of We Dare Say Love: Supporting Achievement in the Educational Life of Black Boys, published by Columbia's Teachers College Press in 2018. Professor Givens is also the recent recipient of a $610,000 grant from the Andrew W. Mellon Foundation to partner with Professor Imani Perry of Princeton University in building a digital archive to preserve the more than 100-year history of "Colored Teacher Associations," which spans the years of 1861 to 1970. Professor Givens is originally from Compton, California and currently lives in Roxbury, Massachusetts.
SESSION 3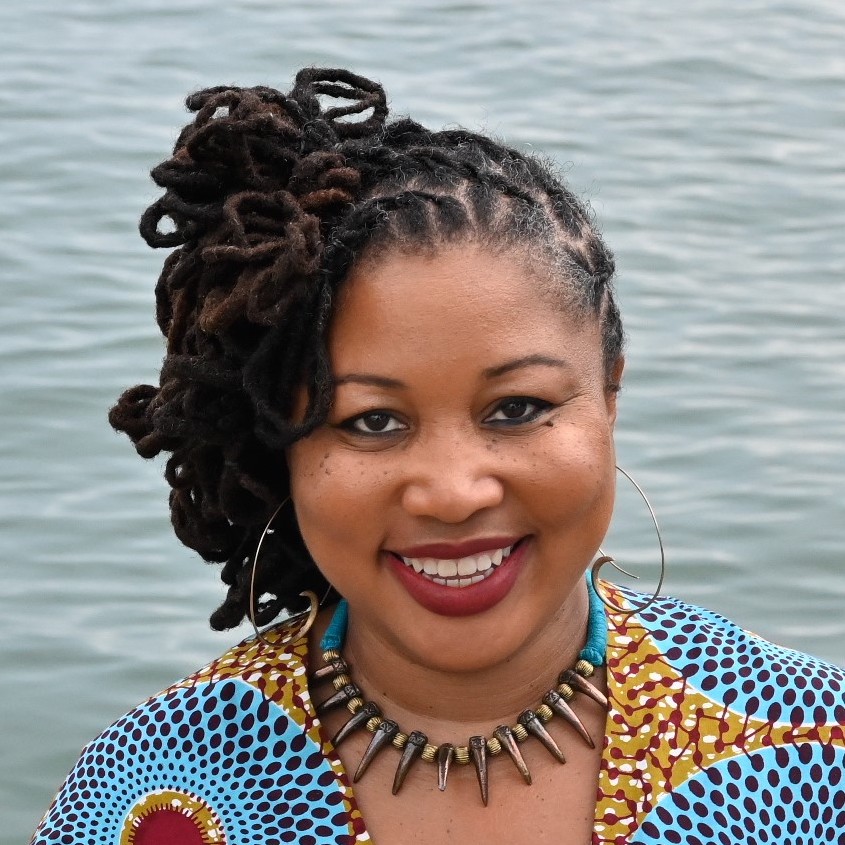 Founder and President at Abraham Consulting Agency
Keshia Abraham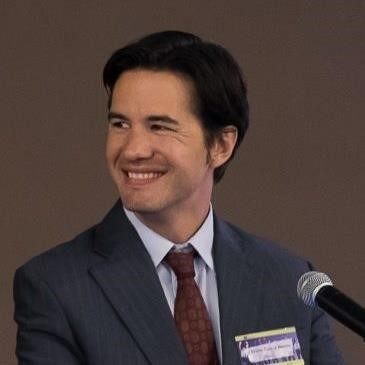 Official at Directorate-General for Education, Youth, Sport and Culture (DG.EAC) of the European Commission
Bruno Castro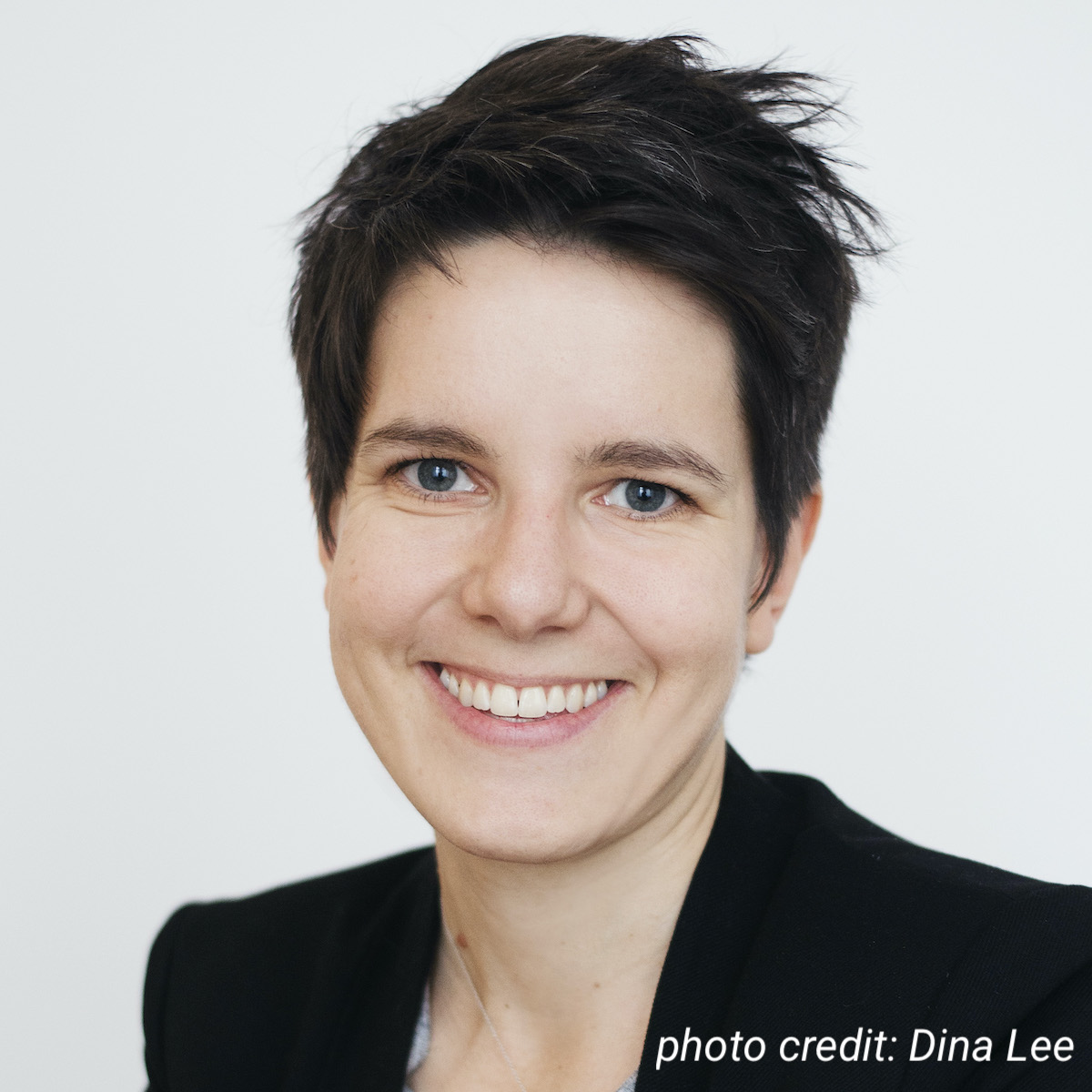 Regional Diversity Coordinator for the Fulbright Program in Europe and Eurasia
Susanne Hamscha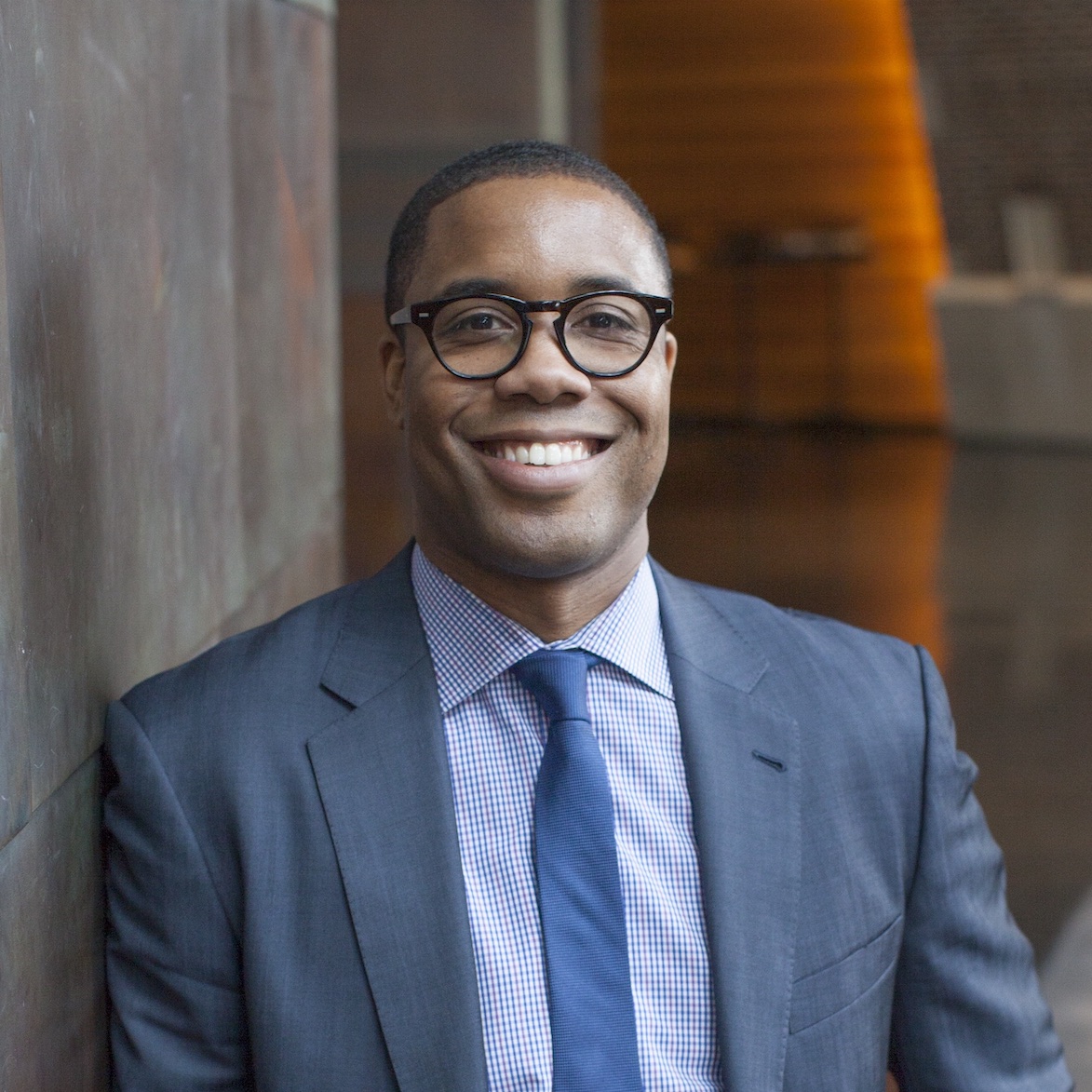 CEO and Founder of Diversity Abroad
Andrew Gordon
Founder and Director of the Summer School on Black Europe (BESS)
Kwame Nimako
Read full bio's
Moderator
Dr. Keshia Abraham
A gifted speaker, writer, and facilitator, Dr. Abraham presents extensively at forums, seminars, and conferences on both education abroad and aspects of African (diaspora) culture all over the world. She has lived and worked in over 40 countries. Dr. Abraham earned a PhD in Comparative Literature with an emphasis on Postcolonial literature and culture (specifically African Diaspora Women's Literature) and Popular Education at Binghamton University and her Bachelor's degree in English (emphasis on Women's Studies) at the esteemed Spelman College. Keshia has served as a (tenured) faculty member, department chair, program director, and academic Dean at HBCUs and MSI's. She has been awarded two Fulbright fellowships and several other major research awards. Prior to starting her own agency, she was the inaugural Senior Director of Diversity and Inclusion at CIEE. Keshia balances her work life through Sister Science, her J.E.D.I. informed approach to Ayurveda and Yoga which influences everything she does.
Panelists
Mr. Bruno Castro
Bruno Castro, from Spain, is an official at the Directorate-General for Education, Youth, Sport and Culture (DG.EAC) of the European Commission. He is in charge of two files of international cooperation: the Erasmus Mundus joint masters and the relations with North and Latin America. He obtained degrees in Philosophy, Anthropology and Political Sciences. His career started in the international relations with Latin America, including diplomatic positions. After several European Commission jobs related to Horizon2020 he joined DG.EAC in 2017.
Dr. Susanne Hamscha
Dr. Susanne Hamscha is the Regional Diversity Coordinator for the Fulbright Program in Europe
and Eurasia. In this capacity, she offers diversity trainings, workshops, and seminars for Fulbright commissions, grantees, and partner institutions, with the aim of making Fulbright more accessible, equitable, and inclusive. She also guides Fulbright commissions through the development of diversity strategies and action plans, and creates online and offline spaces to engage with – and learn from – grantees and alumni. Her academic background is in North American Studies, with a research focus on the intersections between gender studies, disability studies, and queer theory. She is currently based in Berlin.
Mr. Andrew Gordon
Andrew Gordon is a social entrepreneur and CEO & Founder of Diversity Abroad. With a passion for student success, global engagement, and social entrepreneurship, he founded Diversity Abroad in 2006 with a simple vision, that the next generation of young people from historically marginalized backgrounds are equipped with the skills, experiences, and networks to thrive in the 21st century interconnected world and globally diverse workforce. As an international advocate for student success through equitable access to global education, Andrew speaks and writes extensively on leveraging global education to support student's academic success, interpersonal growth, and career readiness. He consults colleges & universities, non-profits, companies, and government agencies on developing, implementing, and monitoring diversity, equity, and inclusive practices, policies, and strategies in their global engagement operations. Andrew is fluent in Spanish and proficient in Portuguese. He is a graduate of the University of San Francisco and has studied, worked, and traveled in 56 countries.
Dr. Kwame Nimako
Kwame Nimako (MA, Sociology; PhD Economics, University of Amsterdam) is the founder and director of the Summer School on Black Europe (BESS) based in Amsterdam since 2007. BESS is a two-week intensive annual program on Citizenship, Race and Ethnic Relations that has welcomed more than 350 participants working on these issues in Europe. He was Professor of International Relations in the Department of Political Sciences at the Universiteit van Amsterdam (1991-2013). He held visiting professor positions in the Department of African American Studies at the University of California at Berkeley (Spring 2018 and 2012-2015) and at the University of Suriname (2011). He was also a fellow in the Faculty of Economics at the Tinbergen Institute (1989-1991), and he taught Race and Ethnic Relations in the Department of Education (1986- 1991). He has also given lectures at universities, conferences and organizations in the UK, Belgium, France, Germany, Portugal, Spain, South Africa and Sweden. Dr. Nimako is President of OBEE Consultancy, which he founded in 1992, and which has consulted with several private and public institutions including the National Institute for the Study of Dutch Slavery and its Legacy (NiNsee) in Amsterdam, the Amsterdam Municipal Council and the Dutch Ministry of Home Affairs. In 1995 and 1996 he was a rapporteur on the evaluation of Social Renewal Projects in five cities in the Netherlands. In 1996-1997, he was the Principal Research Consultant for Focus Consultancy Ltd (UK) on the ACP and ODT* Migrants in Europe Project commissioned by the General-Secretariat of the African, Caribbean and Pacific (ACP) Group of States (in Brussels). Dr. Nimako is the author or co-author of more than thirty books, reports and guidebooks – and a larger number of book chapters and articles – on economic development, ethnic relations, social policy, urban renewal, and migration.
He co-wrote "Theorizing Black Europe and African Diaspora: Implications for Citizenship, Nativism and Xenophobia", (with Stephen Small) in Black Europe and the African Diaspora, Darlene Clark Hine and Trica Danielle Keaton, (editors) University of Illinois Press, Urbana Champaign, 2009; and "Collective Memory of Slavery in Great Britain and The Netherlands", (with Stephen Small) in Marten Schalkwijk and Stephen Small (editors) New Perspectives on Slavery and Colonialism in the Caribbean, Amrit Publishers, The Hague, 2012, pp. 92-115. He is currently writing a book with Stephen Small entitled Public History, Museums and Collective Memory of slavery and its legacies in England and The Netherlands. Dr. Nimako is a specialist on citizenship and migration in Europe, with a primary focus on the African diaspora in nations across Europe, and its distinctive experiences vis a vis other racialized minorities. He has knowledge and expertise on key dimensions of politics, policy and practice across Europe, past and present; and the ways in which European and nation-specific laws shape Black people's lives. He also has knowledge of, and contacts with, the most important Black and multi-cultural organizations and community groups across Europe working for social justice, inclusion and citizenship. Dr. Nimako is unique in bringing key insights on the economics of Black people's experiences in Europe – and the relations between Europe and a range of African nations – to debates in sociology and cultural studies.
Do you want to attend the conference?