As the recipient of a Fulbright Schuman European Affairs Program Fellowship, Prof. Sandy Dall'erba has spent the 2022-2023 academic year conducting research in Economics at the University of Zaragoza, Spain, and the University of Toulouse, France. His work focuses on the global food supply chain, the amount of water it consumes and the impact of climate change. Sandy is a Full Professor at the University of Illinois, Urbana-Champaign, and the co-founder of the Center for Climate, Regional, Environmental And Trade Economics (CREATE).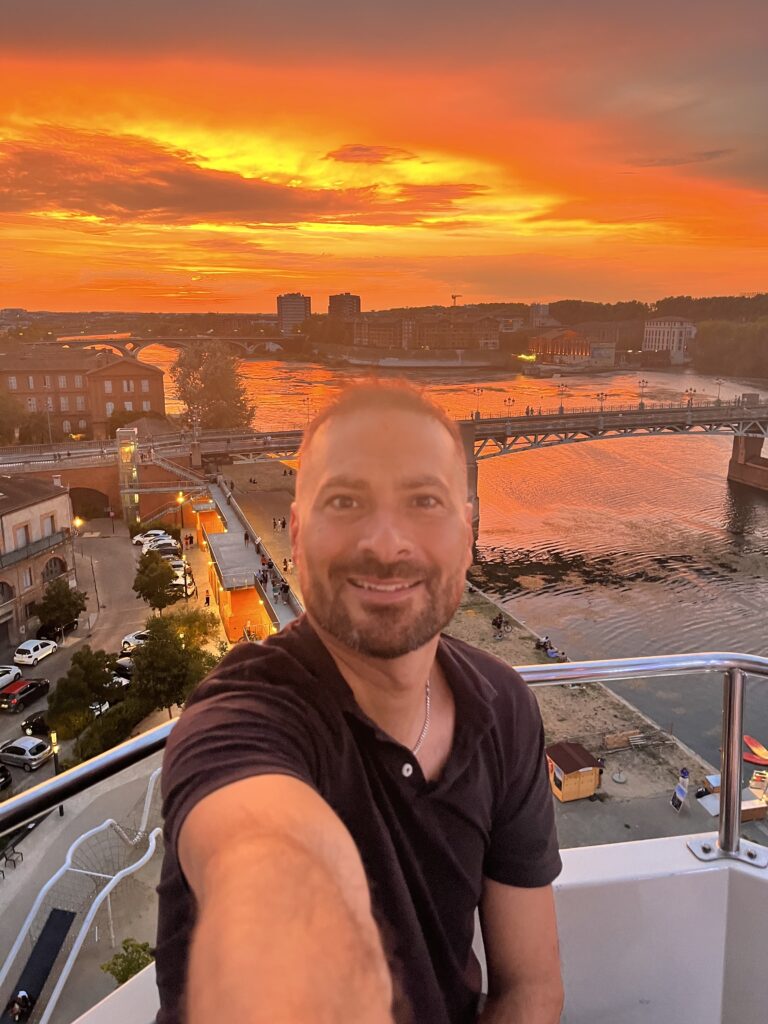 ---
Q: "To start, could you tell us a little about yourself?"
"My name is Sandy Dall'erba. I am a Professor in the Department of Agricultural and Consumer Economics at the University of Illinois Urbana-Champaign, USA. I am the lucky and thankful recipient of a Fulbright Schuman fellowship for the September 15, 2022 – June 15, 2023 period. During my time in Europe, I collaborated with colleagues at the University Toulouse 1 in France and the University of Zaragoza in Spain, two places with faculty members specialized in the topics and techniques I am interested in. This period overlapped with my sabbatical year which released me from my usual teaching and service obligations. I did offer a couple of lectures and workshops at my host institutions, but my efforts have focused on research this year."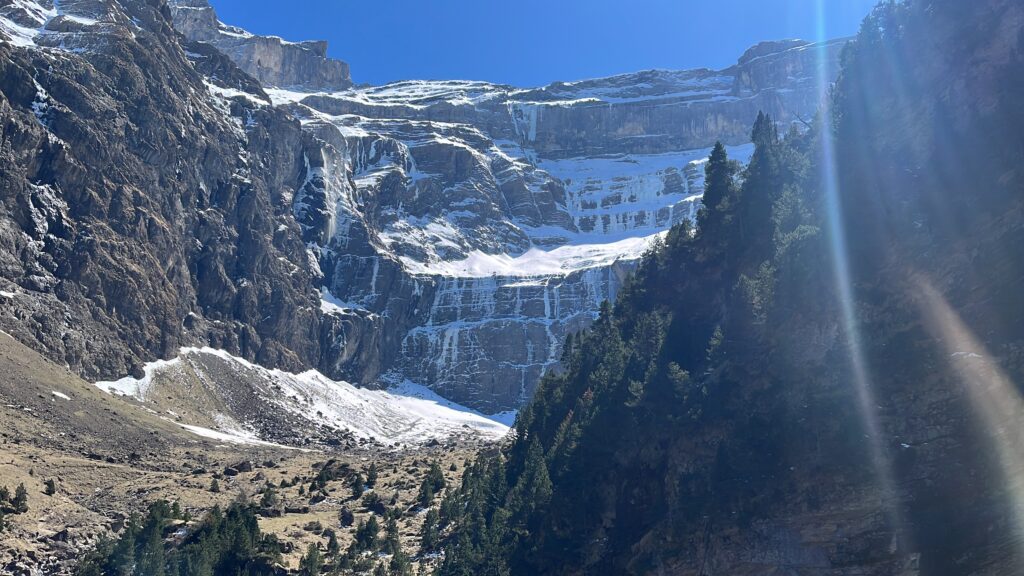 Q: "Why did you decide to do research with Fulbright?"
"I completed my education in France, my country of birth. At age 20 I was given the opportunity to study in Aachen, Germany, and that year transformed my life forever. There is something about living abroad that cannot be taught in class or learnt from any book. Interactions with peers from different countries and culture have become my way of life since then. During my PhD I spent two years in the US, followed by one year in the Netherlands as a postdoctoral student. I have been a faculty member in the US since 2006 and became a US citizen in 2014.
"As a way of giving back to institutions and people who have helped me make my research and my life so much more international, I strive to offer the same opportunities to the next generation. Since the beginning of my academic career, I have thus invited and mentored more than 130 international graduate students and visiting-scholars, some being funded by Fulbright. This year I have helped select next year's Fulbright recipients and I will continue being a strong advocate of international collaboration when back to my home institution."
Q: "Can you tell us a little bit about your research?"
My research focuses on the impact of climate change on agriculture and the global food supply chain based on spatial interaction models. I believe these topics are important because growing world population and the uncertain hazards that accompany climate change have put an increasing pressure on the management and sustainability of the global food supply chain as well as on the water resources associated to it. Therefore, a deep understanding of the global value chain is necessary to reduce costs, maintain a profitable production system, and anticipate ripple effects of disruptions in the supply chain.
The most concerning disruption in the global food supply chain is the future availability of water. Indeed, global withdrawals of fresh water have increased more than 40% over the last 50 years. They have caused severe water shortages in some countries. For instance, in the United States, agriculture-induced water shortages have been recurrent in its Southwestern region, while in Europe the problem is particularly acute in the Mediterranean countries as their geographical location leads to higher temperature and lesser precipitation than the rest of the region. Without a clear change, the situation will get worse.
As such, the first objective of my research as a Fulbright fellow has been to understand and measure how countries trade agricultural and food products with each other, highlight who the main players are and identify if the changes in the food supply chain of a country depends mostly on domestic, regional and international factors. For instance, in the case of the USA, the results show that the growth in the volume and complexity of the food value chain depends more on domestic than international factors. On the other hand, in Mexico and Canada the food supply chain is much more sensitive to relations with other NAFTA countries.
The second objective of my research has been to quantify the amount of water embedded in the global production and trade of agriculture and food products. As expected, the largest producers are also the main consumers of water (for irrigation purposes) and countries such as Australia and Brazil that export large amounts of meat products to the rest of the world consume more water. Yet, there is a great deal of heterogeneity across countries as they specialize in different crops and livestock and some of them are more water-intensive than others. In addition, developed countries tend to have more efficient irrigation systems. Possible ways to save water include, among others, planting less water-intensive crops, a shift in consumption towards less meat-intensive choices, an increase in the price of water and better irrigation systems in water-scarce regions.
Finally, I have teased out the extent to which climate-induced shocks could affect global agricultural production and trade. I decided to focus on drought events and wheat as drought is the extreme weather event agriculture is the most sensitive to and wheat is traded globally. While the US, Brazil and Argentina are the biggest producers and exporters, a total of 25 other countries export at least $100 million of wheat each year. The results show that production and exports are significantly affected by a local drought. On the other hand, when destination countries experience a drought, origin countries will export more wheat so as to compensate for the decrease in local supply. These results will allow me to better forecast how the countries' food supply chain and food security will be affected by climate change and associated extreme weather events so that efficient mitigation strategies can be implemented before these events strike.
Q: "What has been memorable about your Fulbright experience beyond your research?"
I came with my wife and our two daughters (10 and 14 years old) during my sabbatical year. In spite of a few setbacks (e.g. the entire family got COVID in summer 2022), we had a very productive and enjoyable experience. A notable personal outcome of my stay has been seeing how my children and their friends have wholeheartedly embraced this international and intercultural experience. It turns out French children are passionate about many aspects of the US culture such as Thanksgiving, hamburgers and national parks. I sincerely believe this stay will mark my children and their friends for the rest of their life.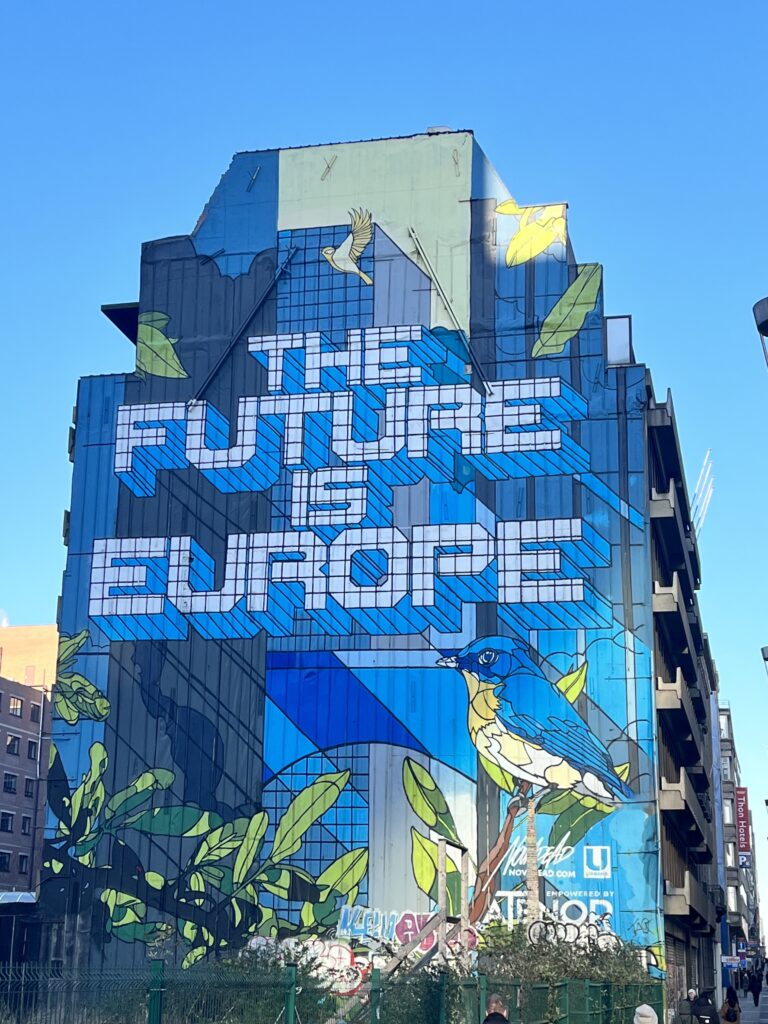 Last but not least, one of the highlights of my year has been the three-day Fulbright event organized by Anthony Jasper, Elisabeth Bloxam and Erica Lutes in March 2023 in Brussels and Luxembourg. It was a wonderful opportunity to get to know the inner workings of prestigious institutions such as NATO, the European Commission and the European Parliament in addition to meeting nearly two dozens of very bright and engaged Fulbrighters from all corners of Europe.