Overture: American words, European thoughts
"You enter a kind of altered, out of body state. I can't explain it, probably no one can. You'll get it after a few months. Good luck". So said a friend and Fulbright alum to Asia in the 2010s after an impromptu pre-departure dis-orientation last summer as we hugged and went our separate ways in the new Moynihan train hall in Manhattan.
Sitting many months later in my almost-fully-packed apartment in Vienna's 7th district, getting ready for my second Schuman semester in Brussels, I think I get it now. I have walked through so many cities, visited so many people using myriad languages and dialects, and made so many new friends and colleagues. I am quite different than I was in July as a 4th year PhD candidate when my friend gave me this advice. The past months have infused my research with new creativity, new perspective, and new ideas that always seem to come after long chats in nice spaces. The discomfort of a new language or place seems to have enhanced the process.
Vienna now has, even though it did not ask or maybe even want, a piece of me. But, besides a feeling comfort at being stammgast about town or unease at being oida looking the wrong way in a bike lane, what did I get in return? There are simply too many stories and themes to give a chronological history. However, this will be the first of two essays since one lesson that Vienna has taught me is that much will change in a short time, and I cannot shortchange Brussels and whatever will transpire there.
I have written and rewritten this first missive countless times with many a bent. The pretentious: Central Europe 1911/2021, informed by a Baedeker travel guide to Austria-Hungry. The romantic: my recollections of dim lights and quiet conversations peering deep into life itself. The practical: a novice's guide to EU research by rail. However, I think the most honest retelling of this Viennese semester is in three vignettes on three words or phrases.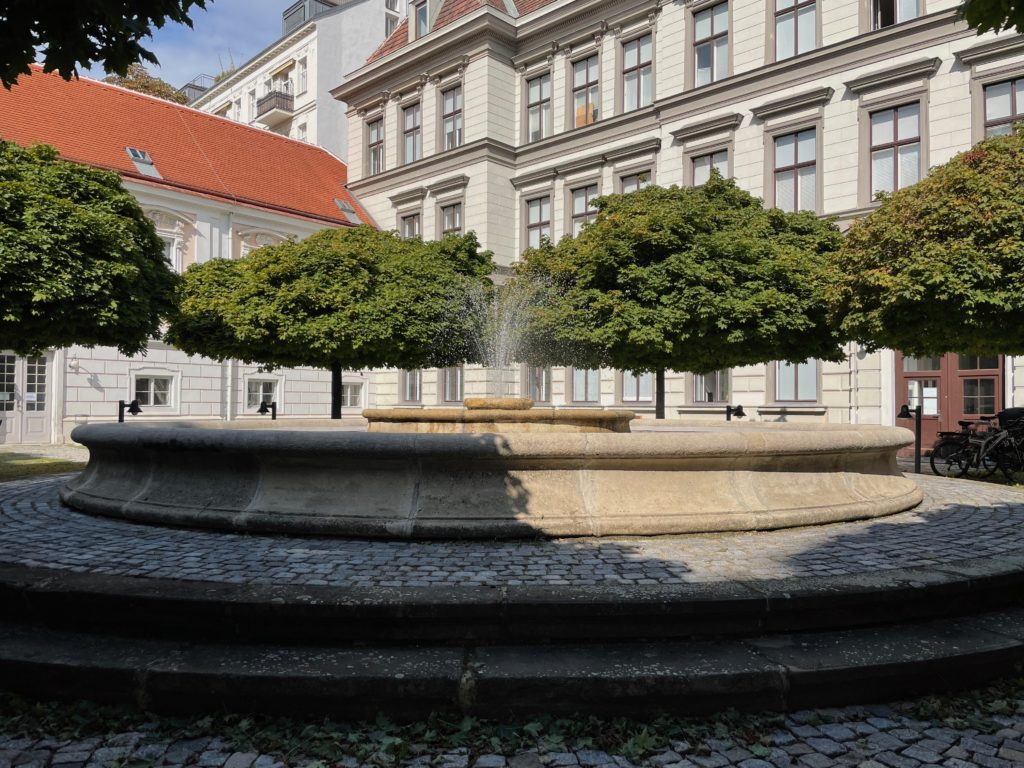 Act 1: Wien / Bécs / Vienna and its environs, with excursions to some points of great historical import and present beauty
"Everybody cooks with water"
I was fortunate enough to steal the time of Dr. Erich Griessler and colleagues at the Institut für Höhere Studien Wien (IHS). Dr. Griessler leads the Science, Technology, and Social Transformation Research group (STST), which includes philosophers, historians, sociologists, political scientists and other such researchers. I come from a natural science background. The culture of this social science group was an education in itself, but I learned so much more.
Agendas were shorter, seminars were longer. More space was created for discussion. Slide decks were full but short, with ample room for consideration. In my field, genomics, it is not uncommon to see 60-80 slides in a 50-minute seminar with 10-20 minutes for discussion. Here, we discussed 20 slides in 90 minutes. It was luxurious, and it was helpful. Participants learned much, and I think that presenters received useful input. Speaking from my own experience, I was challenged in new ways and my work improved accordingly.
Meetings often took place over coffee, either under the ring of well-manicured maple trees in the courtyard of the Palais Strozzi, in the kitchen of the STST group, or in one of the many nearby cafes. This is where I found new research directions, was challenged, supported, and made new friends.
One of the turns of phrase from Dr. Griessler will likely inform not only the rest of my Fulbright, but the rest of my career. He said it at least twice, and it was an oft repeated refrain of his students: "Everybody cooks with water". No matter the topic, no matter the place, the methods were similar. In Vienna the water may come from an alpine glacier, but it still needs to be heated to make a broth, a stew, or a pasta.
It is unfortunate that in 'science' gatekeeping is all too common. Learning this phrase, in this setting, in this way, I will remember not to bar entry, and be more courageous in my research breadth – after all, everyone cooks with water. I do, too.
»Prebivalec sveta«
I was fortunate enough to take a research trip to Trieste, Italy. Trieste was once the fourth largest city of the Dual Monarchy, and home to the Habsburg Fleet. After the Second World War, it was split between the US and UK and Yugoslavia, and briefly became an independent state. Today, it is a seaside town in Italy with the highest number of researchers per capita in the EU. It is also home to the International Center for Genetic Engineering and Biotechnology, an organization born of the UN and presently the operator of laboratories on three continents. They embody science diplomacy, and I will save my writings on them for another essay. Instead, this this vignette comes from Lubjiana, Slovenia, an hour to the north of Trieste by bus, or three hours by train. 

I took a short trip with my significant other to Lubjiana, Bled, and Bohinj. She found a well-rated guide, @vagabondinslovenia. We came for beauty and adventure, and we got that in droves, but with cultural exchange, too.
After a long, informative, and beautiful tour of the Julian Alps and their lakes, we ended up back at our guide's home and met his family. We compared travel notes from their trip to Namibia, our travels to Europe and China, life goals, and discussed some aspects of politics in each of our countries. I offered up my sister's couch in Astoria, Queens, for the children's first trip stateside, and encouraged future Fulbright applications.
As we laughed, ate prosciutto, and drank fine Slovenian wine, I said in my most familiar other language, French, "Nous sommes citoyens du monde". My significant other said "Siamo cittadini del mondo", and the eldest of the family said "Prebivalec sveta". There we sat, citizens of the world.
,Heimat'
Wandering through the Belvedere Museum with a dear new friend, another Fulbright alumnus from Austria to Bard College in the US, we spoke on the concept of "home" as catalyzed by the variable translations of museum plaques in an exhibit on painting in the Biedermeier period. Heimat, süße heimat, is easily translatable by a pigeon German speaker as home, sweet home.
However, the curatorial staff chose instead "the beloved country". This prompted a conversation, wherein I learned that the idea of heim is fairly similar to the English home. Heimat, however, has a social component: beloved homeland, with a patriotic and geographic or spatial component, rather than simply emotional sweet home, where the heart is, in English. This is important, as the feeling, the concept, has a strong charge in Austria that stirs up a great many political feelings.
Whether heimat can be reclaimed, as attempted by the present president Van der Bellen during his past campaign, or whether it, for my purposes, is just an interesting concept without an English word is up for debate. However, I have now lived in a few places globally. Vienna became homey faster than all of them. Perhaps it is maturity, perhaps it is the academic family that I joined. Heimat, isn't the right word for the sweet home that I have found here, but home, sweet home, does not seem right. Perhaps we need an English word for that feeling when one arrives at a place after a time away and is excited to be there.
Wait — is that home?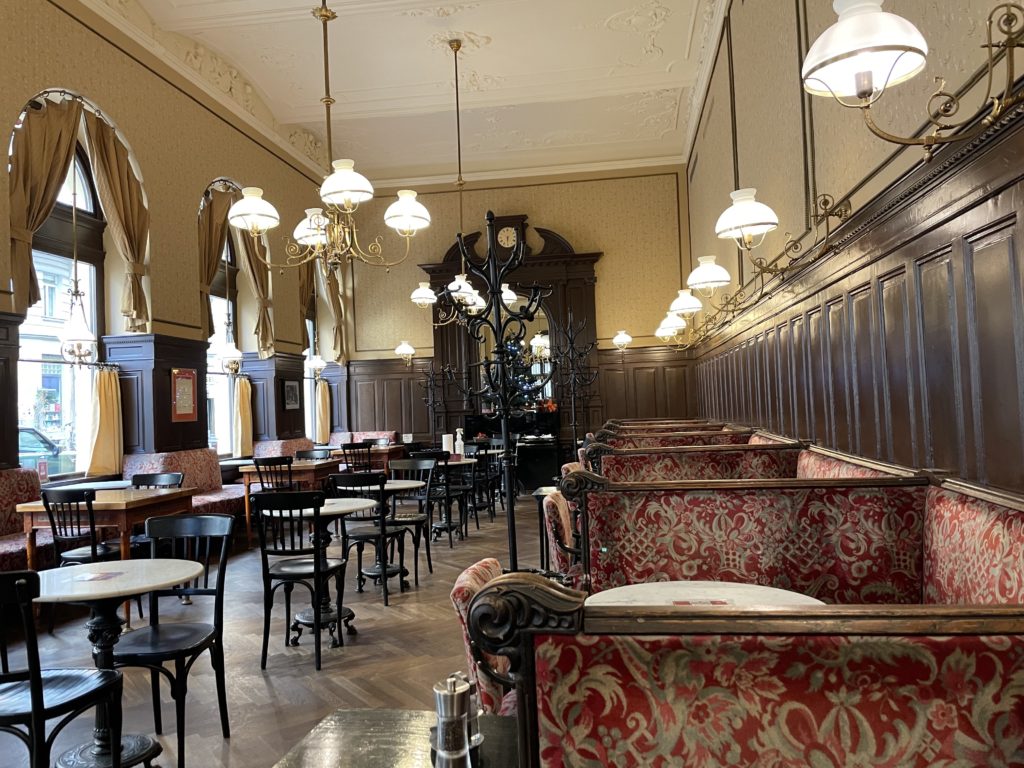 Entr'acte
So, sitting here in that almost packed apartment, can I measure what is changing about me in this altered state? One facet might be a greater appreciation for the ideas unfolding around me. I think that part of me sought to live and work in Vienna to explore the past, sit in Café Sperl, and find the font of creativity that produced ideas, great and terrible. My affiliate, IHS, has its roots in significant institutions and wise people. Fulbright and Schuman speak for themselves. The past is present in this academic world.
But no matter which cobbled alley you stroll down in Spittleberg, nor upon which church step you sit and wait for the toll of the midnight bell that will never come, an old 16-cylender Mercedes will not materialize to whisk you away to the real past. Try as you might, you just cannot walk with Schiele, sit with Wittgenstein, or get criticism on your writing from Zweig. You cannot hear Schönberg behind the keyboard as you and Lamar tweak an invention that von Suttner encourages you not to militarize. Dali imagined enough conversations with Freud at the Hotel Sacher for you, me, and the world.
In three vignettes on conversations, I think that I have convinced myself that the now is just as beautiful as the then. Walks with Miriam or Eli, day trips with Daniel, Diana, and Rebecca, or cafés with Sara, Sophia, Brooke, Chase, and the whole Fulbright family are better than any of those imagined. In Vienna, I've learned that there really is no choice between dinner with ghosts or dinner with friends.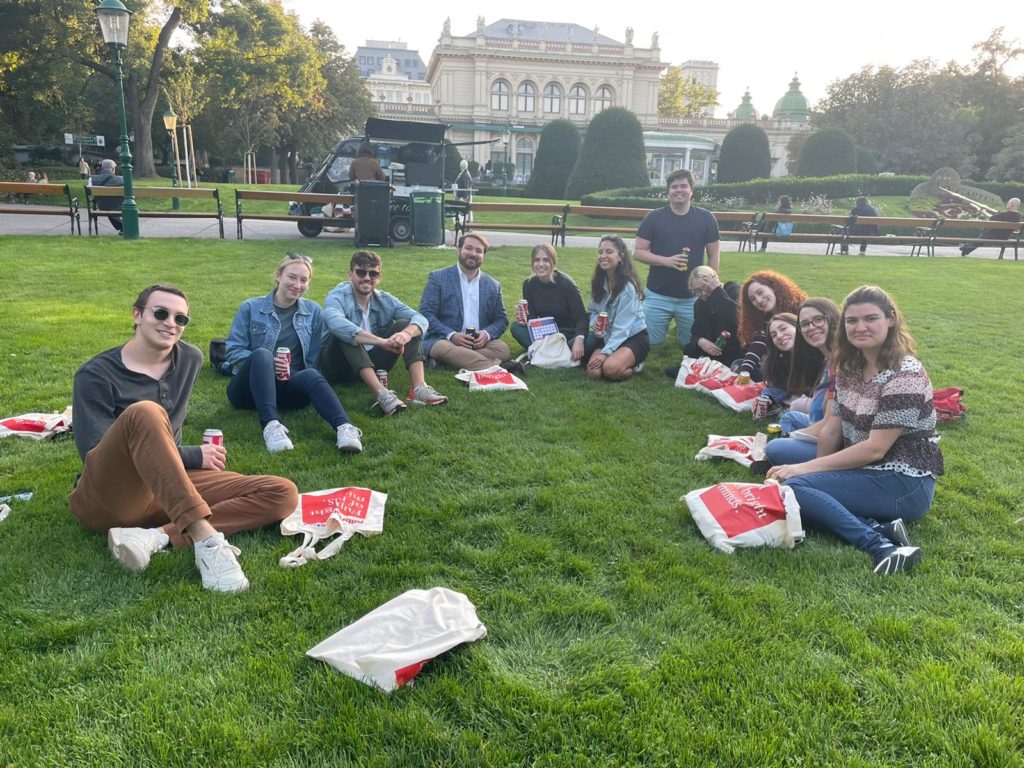 Jonathan LoTempio, Jr graduated with a BS in biochemistry from the University of Rochester with a research focus on DNA repair and replication. He spent the next three years at the US National Human Genome Research Institute where he worked on teams responsible for the management of large-scale human genomics and microbiome projects. Since 2017, LoTempio has been based at Children's National Hospital and George Washington University in Washington, DC where he is a PhD candidate in genomics and bioinformatics. He will spend his Fulbright Schuman award period studying science diplomacy from Vienna, Austria and Brussels, Belgium.

ARTICLES ARE WRITTEN BY FULBRIGHT GRANTEES AND DO NOT REFLECT THE OPINIONS OF THE FULBRIGHT COMMISSION, THE GRANTEES' HOST INSTITUTIONS, OR THE U.S. DEPARTMENT OF STATE.